Government to Discuss JNU Conflict Issue in Parliament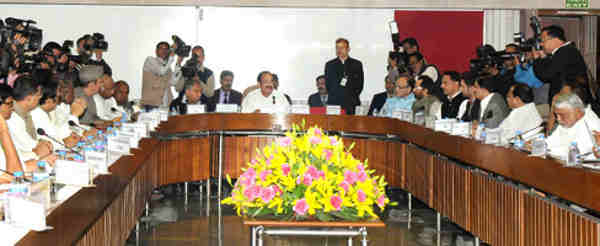 As the entire students community in India is feeling terrorized under the high-handedness of the Prime Minister Narendra Modi-led BJP government, the opposition political parties have forced the government to discuss the students' issue in Parliament.
The government today asserted that it was as much concerned by recent incidents in different universities as any other party and urged the Parliament to thoroughly discuss their causes and consequences and show the way forward.
Addressing the leaders of different political parties in both the Houses of Parliament ahead of the Budget session beginning Tuesday, Minister of Parliamentary Affairs M.Venkaiah Naidu assured the leaders that the government would enable discussion on all issues including the incidents in Jawaharlal Nehru University (JNU), Hyderabad Central University, demands for reservation, etc.
[ JNU Protests: Repeat of Tiananmen Square Crackdown in India ]
Naidu further said that the government is committed to uphold the Constitution in letter and spirit and firmly believes in peace, unity and integration of the nation as the key operational principles for delivering on the development promised to the people.
The Minister said "Parliament is the forum for expression of collective wisdom of the country and showing the way forward in the larger interest of the nation."
Stating that time has come for taking forward long pending major Bills related to introduction of GST (Goods and Services Tax Bill) and Real Estate Regulator, Naidu appealed for cooperation in passing these Bills during this Budget session.
About 40 leaders of 26 parties in both the Houses of Parliament attended today's meeting convened by Naidu.
Photo courtesy: Press Information Bureau