ISIS Demands $200 Million to Release Japanese Hostages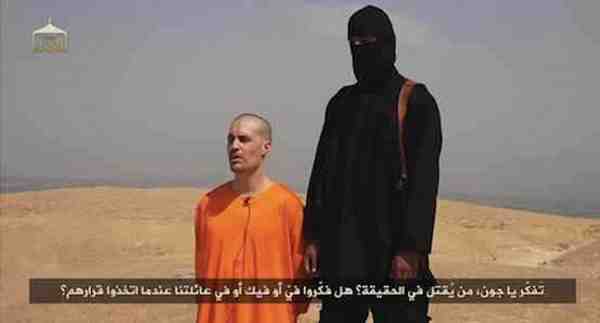 As the U.S. Secretary of State John Kerry is planning to visit London to consult with the Counter-ISIL Coalition partners to defeat ISIS ( Islamic State or Islamic State of Iraq and Syria), the terrorist organization has responded with an execution threat against two Japanese hostages.
Incidentally, the militants are demanding the same amount of ransom – $200 million – that Shinzō Abe, Prime Minister of Japan, has pledged to help countries fighting with ISIS.
In a new video posted on social media today, the masked ISIS executioner has demanded the money from Japan for releasing the hostages saying it's a revenge against Japan's support to coalition partners that are attacking ISIS. It has given Japan 72 hours to pay the ransom.
Although ISIS has planned to launch its online TV channel, it's currently using social video-sharing sites to post its video messages, which are instantly removed from these social sites.
[ Khilafa Live: ISIS Plans New Online TV Channel ]
Recently, ISIS had told a visiting German author Jürgen Todenhöfer that the videos showing beheading of hostages is part of ISIS' strategy to instill a feeling of fear in the minds of its enemies.
That's one of the reasons that enemies run away when ISIS fighters come, said Todenhöfer, adding that the other terrorist outfit al-Qaeda is nothing in comparison with ISIS.
In November last year, ISIS had beheaded a U.S. aid worker Abdul-Rahman (formerly Peter) Kassig and made a video of the gory act in a dramatic style before releasing it through social video-sharing sites.