ISIS Kills American Aid Worker Peter Kassig. Video Released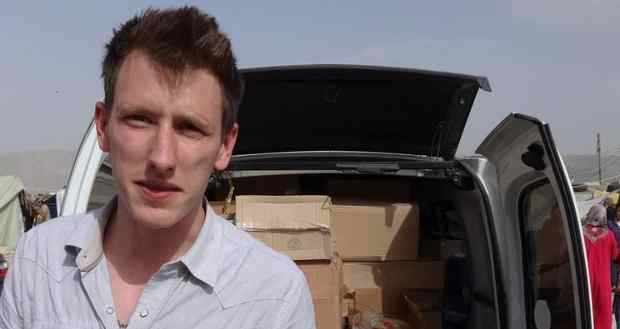 By Rakesh Raman
"We are heartbroken to learn that our son has lost his life as a result of his love for the Syrian people," said the parents of a U.S. aid worker Abdul-Rahman (formerly Peter) Kassig who was beheaded by the Islamic State (IS or ISIS – Islamic State of Iraq and Syria) on Sunday.
ISIS terrorists not only killed Kassig and several others by chopping off their heads, but also made a video of the gory act in a dramatic style and released it Sunday through social video sharing sites.
The killings are stated to be in retaliation to the ongoing U.S. bombing in Syria. In the video, the masked militant keeps Kassig's head littered with blood under his feet and warns President Obama, saying ISIS will kill more Americans because the U.S. forces continue to invade Iraq and Syria.
---
[ Read: Islamic State to Americans: You Will Not Feel Secure Even in Your Bedrooms ]
---
After the beheading of American journalists James Foley and Steven Sotloff, Kassig is the third American hostage executed by ISIS in the past few months.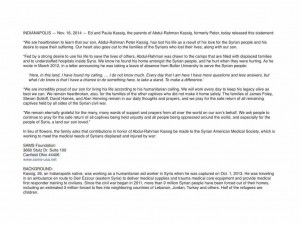 Click the image to enlarge it.
Kassig disappeared in October 2013 in Raqqa, a city in Syria. His parents had been appealing for their son's release using various channels including social media sites such as Facebook, Twitter, and YouTube. However, ISIS ignored their appeals and killed Kassig.
Warning: Graphic Video Content
While confirming the death of Kassig, his parents issued a statement Sunday on their Twitter account, saying, "Our heart also goes out to the families of the Syrians who lost their lives, along with our son."
By Rakesh Raman, the managing editor of RMN Company
You also can read: More Articles by the RMN Editor, Rakesh Raman
Photos courtesy: Kassig Family