Petition Demands Justice for Avijit Roy's Killing in Dhaka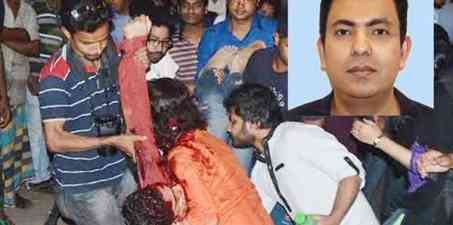 An online petition addressed to Marcia Stephens Bloom Bernicat, the U.S. Ambassador in Bangladesh, aims to seek justice for the murder of blogger Avijit Roy.
Hosted on Avaaz, a community campaigning site, the petition was posted from the U.S. on Saturday.
Avijit Roy and his wife were attacked Thursday in Dhaka. Roy, a U.S. national of Bangladeshi origin, was a writer who promoted free thinking and expressed his views on his blog Mukto Mona or Free Thinker.
[ Jordan: 18 Months in Prison for a Facebook Post ]
Roy, who died in the attack, was constantly threatened by religious zealots who tried to silence him with death threats, claims the petition.
Strangely, the petition is addressed to the U.S. Ambassador in Dhaka instead of approaching the local Bangladeshi authorities.
It implores the Ambassador to use her influence over the Bangladesh Government for a thorough investigation in the murder case.
Meanwhile, the Mukto Mona blog displays the message: "We are united in our grief and we remain undefeated."