PM Narendra Modi Forms 3 Sub-Groups in NITI Aayog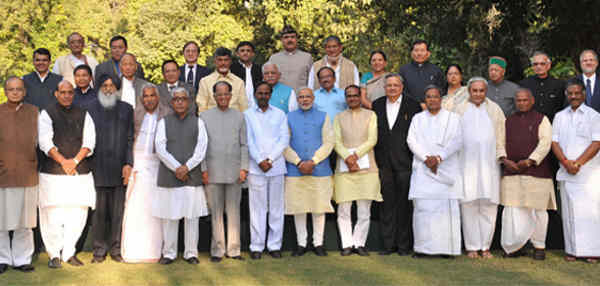 India's Prime Minister (PM) Narendra Modi announced today that the NITI Aayog would constitute three sub-groups of Chief Ministers on the following themes:
• Sub-group to study the 66 Centrally Sponsored Schemes and recommend which to continue, which to transfer to states, and which to cut down.
• Sub-group to recommend how NITI Aayog can promote skill development and creation of skilled manpower within states.
• Sub-group to decide on institutional mechanisms to be evolved, and technological inputs, for ensuring that commitment to Swachh Bharat (Clean India campaign) becomes a part of our life in perpetuity.
In his concluding remarks at the first meeting of the Governing Council of NITI Aayog, the Prime Minister also asked all states to create two task forces under the aegis of the NITI Aayog.
[ Narendra Modi: "First Indian PM Who Can Fight with a Crocodile" ]
One task force would focus on poverty alleviation, and the other would focus on future development of agriculture in the state, and how the Centre can assist the state in this regard.
According to a government statement, the members of the sub-groups will be decided later, after Chief Ministers indicate their preferences.
NITI (National Institution for Transforming India) Aayog is a policy think-tank of Government of India. It has recently been formed by the government to replace the Planning Commission of India.
Photo courtesy: Wikipedia