Punjabi Singer Daler Mehndi to Promote US-India Business Relations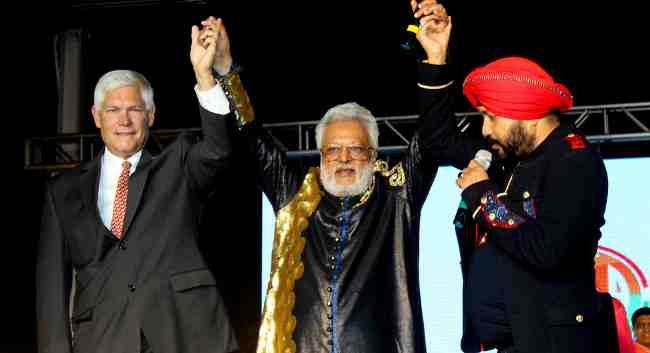 Punjabi singer Daler Mehndi has become the brand ambassador of Niappi Business Council (NBC).
Committed towards bringing US-India closer on business, strategic and cultural terms, NBC is working towards ensuring great level of traction of Indian well as American people to participate in this initiative.
According to the NBC, it is committed towards creating a strong voice for making India-US relations more stronger and positive.
[ Also Read: Kaum De Heere Film Banned by the Government in India ]
It works for more trade and strong bilateral relations between India and the US. Brand Ambassador Daler Mehndi will contribute significantly in achieving these goals by wining public's support at mass level, believes the Council.
NBC chairman Shalabh Kumar, who is also part of the Daler Mehndi band, introduced Daler Mehndi as NBC's brand ambassador and the leader of US Congress (Parliament), Congressman Pete Sessions as NBC's Honorary Chairman.