Putin in Hungary: Discusses Ukraine and Syrian Crisis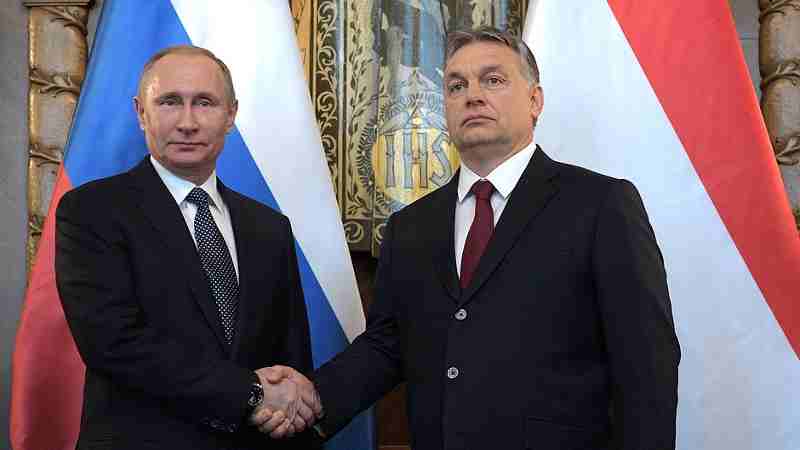 In Budapest, Russian President Vladimir Putin held talks with Prime Minister of Hungary Viktor Orban on Thursday.
According to a Kremlin statement, the two leaders held a joint news conference, followed by talks involving members of the delegations.
The talks were focused on economic cooperation between Russia and Hungary and specific steps to boost trade and investment.
[ Donate – Free Schools for Poor Children ]
They discussed expanding cooperation in high-tech industries and developing cultural and humanitarian contacts. Particular attention was paid to cooperation in the energy sector.
The discussion also touched on the international agenda, the situation in Ukraine and the Syrian crisis.
Photo courtesy: Kremlin