Sachin Tendulkar Brings BMW to 'Make in India'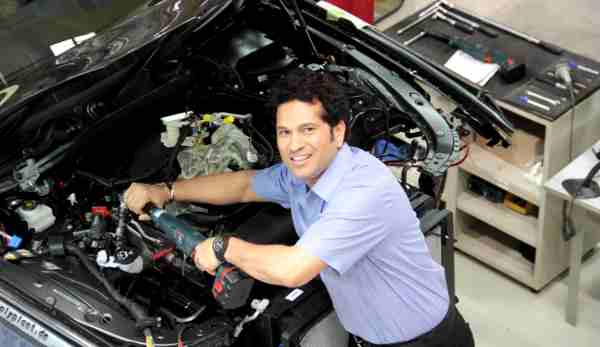 Celebrating the 'Make in India' initiative, BMW says it has further strengthened its commitment to the Indian market by increasing the level of localisation at BMW Plant Chennai upto 50 percent.
Retired cricketer Sachin Tendulkar marked the occasion by assembling a BMW 5 Series using parts from Indian auto component suppliers.
The "Make in India" campaign of the Indian government is supposed to reinvigorate the local industry and invite investments in the country asking foreign companies to begin their manufacturing operations here.
[ Read: How "Make in India" Will Break in India ]
"I am an avid BMW enthusiast and have been driving BMW cars since a very long time," said Tendulkar.
BMW Plant Chennai started operations on 29 March 2007. The company says upto eight car models can be locally produced on two assembly lines at BMW Plant Chennai.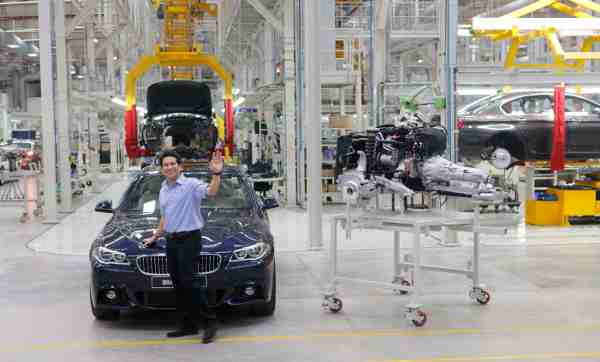 Presently, the BMW 1 Series, the BMW 3 Series, the BMW 3 Series Gran Turismo, the BMW 5 Series, the BMW 7 Series, the BMW X1, the BMW X3, and the BMW X5 are locally produced at BMW Plant Chennai, says the company.
"The BMW Group has always looked towards India with a long-term perspective and our strategy is based on an inclusive approach," said Philipp von Sahr, president, BMW Group India.
Headquartered in Gurgaon (National Capital Region), BMW India is a 100% subsidiary of the BMW Group.