Sonia Gandhi Attacks Modi Government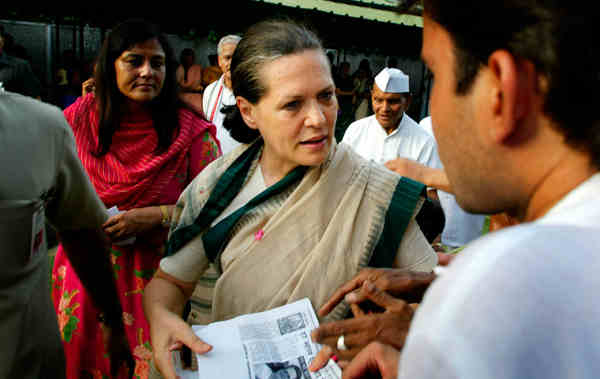 Addressing the Chief Ministers of Congress-governed states Congress President Sonia Gandhi today attacked Prime Minister (PM) Narendra Modi and his BJP government.
"There is a dangerous duplicitous game that is being played out. On one hand, the PM wants to project himself as a champion of good governance and on the other, he allows his colleagues to make communal remarks," Sonia Gandhi said.
[ Can Delhi Government Stop Corruption? No Way. ]
She also said, "There are systematic attempts being made to dismantle the edifice of welfare state built over the decades by successive Congress governments.This is a new philosophy, which abdicates the essential role of the Central government."
Congress President added, "There is unprecedented centralisation of power and authority. The deliberate by-passing of Parliament is a threat to civil society and warning to the judiciary."
This article is part of our editorial initiative called
REAL VOTER
that covers political developments in India. Click here to visit
REAL VOTER
.
Photo / Video courtesy: Congress