SVLL Connect: Luxury Passenger Bus Services in India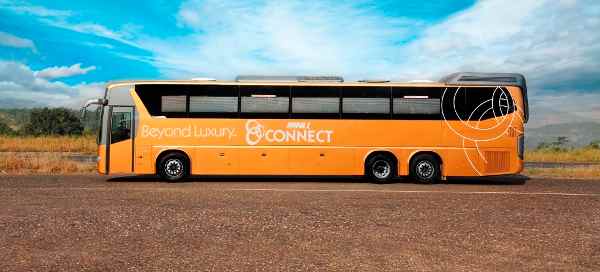 SVLL Connect, a seven star intercity luxury passenger bus introduced by SVLL Connect Pvt. Ltd., has commenced its operation on Surat – Jaipur and Jaipur – Surat routes. It was announced Monday.
The Luxury Bus Services which were initially started on Surat – Mumbai and Mumbai – Surat routes in April 2014 have now been extended to Surat – Jaipur and Jaipur – Surat routes.
The bus route will cover stopovers at all the major stations including Surat, Baroda, Bharuch, Udaipur and Ajmer.
According to Deepak Baid, director, SVLL Connect, "The demand for comfort travelling has grown considerably over the past few years with various new technology adoptions in the Indian Luxury Transport Segment. We have received a good response from passengers who have travelled on Surat- Mumbai route and owing to the response; we decided to introduce the facility on Surat – Jaipur route. SVLL Connect Buses are designed to provide maximum comfort to the passengers over a long journey."
The 36-seater bus with reclining seats and foot rest extension aims to ensure a smooth passenger experience. There will also be an in-house crew to help the passengers with their luggage and to lend other assistance, says the company.
Tickets for the bus services can be booked on the company's ticketing website and via SVLL Connect mobile app or through its call centre on 09590909090.
Siddhi Vinayak Logistic Limited (SVLL) is a leading company in the road transportation sector of India.