Taliban Militants Kill 84 School Children in Pakistan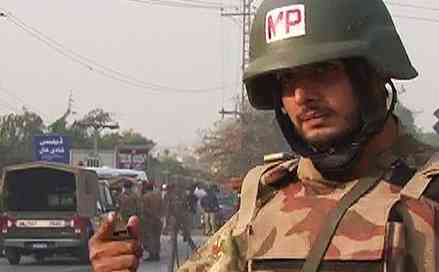 More than 100 people including 84 children were killed today by Taliban terrorists in an army school in Peshawar, a city in Pakistan.
According to CNN, the Pakistan Taliban – Tehreek e Taliban Pakistan (TTP) – claimed responsibility for the attack while over 80 of the injured children are in the 12 to 16 years age group. It is said that over 300 hostages are still in the school.
Pakistani military is carrying out a rescue operation in the school and two attackers have died in the fight with security forces. It is reported that a few terrorists, who attacked the school, managed to escape from the site.

Peshwar attack: Army cordoned off the area by dawn-news
The terrorists said they killed school children in a revenge, as Pakistan's security forces target their families.
Pakistan armed forces had stepped up their offensive against militants around the Afghanistan border during the past few months.
According to the news site Dawn, Pakistan Prime Minister Nawaz Sharif has reached Peshawar to oversee the ongoing operation against terrorists in the army-run school.
Photo: Screen grab from the video