U.S. Says Coalition Forces Defeating ISIS Terrorists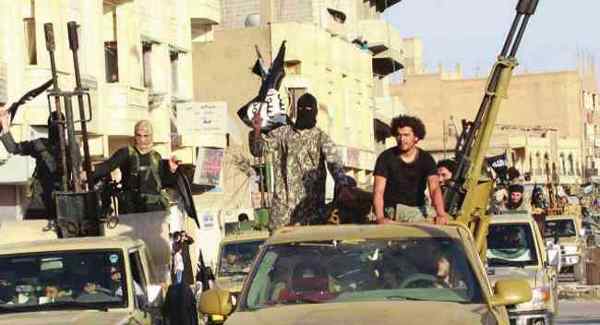 "Despite facing one of the most complex operational environments in the fight against the Islamic State of Iraq and the Levant (ISIL or ISIS), coalition air power has enabled nearly every victory on the battlefield," a senior U.S. Central Command official said Friday.
During a telephonic call with Pentagon reporters, Air Force Lt. Gen. John W. Hesterman III, Combined Forces Air Component commander for Centcom, discussed the complexity and effectiveness of the air campaign against ISIL.
Meanwhile, U.S. Defense Secretary Ash Carter has blamed the Iraqi forces that couldn't face the combative powers of ISIS extremists who took control of Ramadi a few days ago.
Iraqi forces failed to fight for the city and instead withdrew, Carter said in an interview broadcast on CNN's "State of the Union" program.
[ Carter: Iraqi Forces Failed to Fight for Ramadi ]
Hesterman, however, expressed pride in the multinational air coalition that formed "very quickly" demonstrating international commitment to defeating ISIL.
"The interoperability between our nations' airmen validates years of combined training and multi-lateral exercises between our coalition partners," he said.
Each nation brings capabilities, the general said, such as command and control, airlift, fire support and aerial refueling to a very complex operational environment creating a coalition greater than the sum of its parts.
[ Islamic State Opens Medical College in Mosul ]
"Our planning is a true coalition effort in the Combined Air Operations Center here," Hesterman said, "and we're flying side-by-side across the region in this fight against [ISIL]."
He added, "The comparisons being made to conflicts against field armies and nation-states don't apply in this case, and the folks making them, frankly, haven't been in a fight like the one that we're in now."
This enemy wrapped itself around a friendly population before the campaign even started, he said.
Hesterman said he's proud of the coalition's air team for what they're accomplishing but noted this will be a "long fight."
"There will be tactical setbacks that we should not give [ISIL] strategic victory credit for," he said. "Be sure — we in the coalition are fully committed to a strategic defeat of the … terrorists."
This article is part of our RMN editorial section
Wars and Conflicts
that carries related news and views from all parts of the world.