Vyapam Scam: 10 Questions for Shivraj Singh Chouhan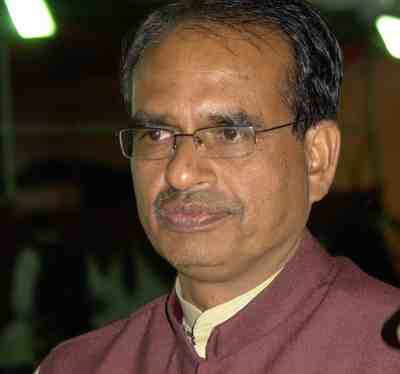 Vyapam (Vyavsayik Pariksha Mandal) scam is an admission and recruitment scam involving politicians, government officials, and businessmen in Madhya Pradesh, a state in India.
As those involved in the scam don't want to get exposed, the investigation agencies report that more than 40 people who could reveal the names of the criminals have died in mysterious circumstances – which is believed to be a case of serial killings.
Opposition political parties in India are now asking for explanation from Madhya Pradesh government, which is being run by the BJP with Shivraj Singh Chouhan as the Chief Minister of the state.
"Vyapam is perhaps the 'biggest scam' in history of Independent India. Between 2007 to 2013, Vyapam defrauded and duped nearly 76,76,718 candidates, who appeared in 167 different examinations conducted by Vyapam," said the Congress party which itself lost the Lok Sabha election in 2014 mainly because Congress leaders were allegedly involved in a series of scams and corruption cases.
The Vyapam scam, as it gets murkier and deadlier by the day, has all the characteristics of a case where the perpetrator of the crime himself is investigating into it, says Congress, as it points the finger at Chouhan.
"Indeed the Madhya Pradesh Chief Minister is the Kingpin of the Vyapam Scam, and any probe into it will essentially require that he and his role are thoroughly interrogated and investigated. This is only possible if he were to step down as Chief Minister and therefore the Congress Party demands that he resigns immediately and submits himself to an independent inquiry," said Congress in a statement issued Monday.
Congress also has released a list of 10 questions for Shivraj Singh Chouhan:
1. How did such a 'mammoth scam' qua admissions / entrance examinations / job recruitments involving 76,76,718 candidates flourish openly and brazenly without the knowledge or complicity of Chief Minister, Chouhan?
2. Admittedly, PMT and other admission scams were exposed in July, 2009. Matter was taken note of and was being investigated at the level of Chief Minister, Chief Secretary and Secretary Medical Education and Director-General of Police.
How did 'systematic scam' continue to take place in successive years: 2010, 2011, 2012, and 2013, both in admissions as also in recruitments through Vyapam without the active or tacit complicity of highest echelons of power? Why could Chief Minister Chouhan not prevent the scam in successive years between 2010 to 2013?
3. On 15.01.2014, Chouhan informed the House as follows:-
"Speaker sir, as it was disclosed in 2009 that there was bungling, orders were issued to take action in the matter".
In fact, on 17.12.2009, Chief Minister had constituted a committee to investigate the Vyapam Scam. Shockingly, this committee held its first meeting after 13 months of its constitution on 27.01.2011. Its second meeting was held on 08.04.2011 and final report was submitted in November, 2011. Hence, it took 23 months for this committee to submit its report.
In 2010-11, there were fresh allegations of fraud in PMT examination. As this matter was raised in Madhya Pradesh Assembly, Chief Minister Chouhan ordered another enquiry on 06.05.2011 to be decided by a college level committee for each college. This report was to be submitted within a month. Instead of one month, these reports were submitted after 30 months – on 03.12.2013.
Resultantly, successive scams happened between 2010 to 2013 in each year.
Will Chouhan explain the reason for this criminal delay under his watch, virtually amounting to no investigation? Did it not negate the very purpose of preventing scam in Vyapam?
4. Admittedly, persons close to the Chief Minister are accused in the Vyapam Scam. Laxmikant Sharma, Cabinet Minister of Chouhan between 2004 to 2013, is one of the principal accused of Vyapam. Private Secretary of Chouhan, Prem Chand Prasad, is also an accused. Sudhir Sharma, former Treasurer and President of Shiksha Prakosth of State BJP is also an accused. Dr. Ajay Shankar Mehta, Vice-President of NGO Jan Abhiyan Parishad, of which Chief Minister is the President, is also an accused. According to STF, all of them are categorized as 'gang members'. Names of senior BJP and RSS leaders have also come up in the course of investigation.
Once persons closely associated and working as subordinates of Chief Minister Chouhan are themselves accused as prominent members of Vyapam Scam, is it not a fit case to investigate the role-responsibility-conduct, if any, of Chouhan himself?
5. Admittedly Chouhan held the charge of Medical Education Minister between December 2008 to March 2012. Admittedly also, Vyapam Scam, particularly scam in Pre Medical Test (PMT) was exposed in July, 2009. Admittedly and as stated on the Floor of Vidhan Sabha by the Chief Minister, he had ordered an investigation in PMT scam in 2009 itself. Admittedly, scam in PMT admission continued in the year 2010, 2011, and 2012 also.
Is Shivraj Singh Chouhan not responsible as the Minister for Medical Education during the relevant period? Should he not have been investigated for his role?
6.That on 02.07.2014, Chouhan stated as follows on the Floor of Madhya Pradesh Vidhan Sabha:-
"On 20th June, 2013; Intelligence Bureau, Indore received an anonymous letter that some fake students are going to sit in PMT exam. Letter contained names of two persons who were going to commit mischief. I was informed. I directed that they should not be saved under any circumstances, raid and arrest………".
On the other hand, in an answer to Question No. 3130 dated 13.03.2015 raised by Bala Bachan, Congress MLA in MP Vidhan Sabha qua the said letter dated 20.06.2013, Home Minister, Babulal Gour replied as follows:-
"No such letter was received".
Deputy Superintendent of Police of STF in his letter dated 10.10.2013 states as follows:-
"On 06.07.2013 at 6.00 AM, I received telephonic information from our informer that Madhya Pradesh Vyavsayik Pareeksha Mandal was conducting Pre Medical Test (PMT) today between 12.00 PM to 3.00 PM in the city. Some persons from Uttar Pradesh have come to participate in the exam as fake candidates. They are likely to sit as proxies for a named candidate in lieu of monetary consideration. Also some other persons are likely to sit in the exam, who have taken money for ensuring copying to the students sitting behind them. Some persons are staying in Hotel Pathik….."
These admitted facts by itself raise intriguing questions qua the role of Chief Minister, Shivraj Singh Chouhan. Whether letter dated 20.06.2013 qua bungling in PMT exams to be held in Indore was received at all as stated by Chief Minister and denied by Home Minister? If information was received 17 days in advance on 20.06.2013, why was necessary action not taken to arrest the accused persons much prior to holding of examination on 06.07.2013? Why was STF not informed? Why were the accused not raided and arrested as directed by the Chief Minister? Which statement of Chief Minister or Home Minister is correct? Whether conduct of investigation by STF was affected on account of non-sharing of information?
7. Whether mysterious, intriguing and suspicious deaths of 46 persons associated with Vyapam Scam not warrant an independent Supreme Court monitored CBI investigation?
8. Admittedly, even STF Officers are scared for their security and SIT examining Vyapam Scam has hinted upon a planned conspiracy into the mysterious deaths.
How can STF, which is itself scared for its security, independently investigate the mysterious and suspicious deaths of 46 persons?
9. Finance Minister, Arun Jaitley yesterday called for an independent probe. Newspaper reports suggest that even Home Minister Rajnath Singh has reiterated this demand. Simultaneously, MP Chief Minister, Shivraj Singh Chouhan rejected the demand and insisted on getting only the death of Akshay Singh out of 46 deaths investigated through STF.
Is it a classical BJP ploy to speak in different languages to derail the debate and confuse the issue? If not, Shivraj Singh Chouhan refusing to listen to the demand of Finance Minister and Home Minister of the country? What action would the Prime Minister and BJP President propose to take against Madhya Pradesh Chief Minister?
10. High Court of Madhya Pradesh has not passed any order till date regarding investigation of mysterious and suspicious deaths in Vyapam Scam. This is not even the domain of the ongoing investigation by High Court appointed STF, who are only investigating the bungling, corruption and fraud held in Vyapam.
Why is Shivraj Singh Chouhan misleading people at large on investigation of suspicious deaths through STF only? Does reluctance of Madhya Pradesh Chief Minister reflect jitteriness on his part as also an attempt to silence the truth and divert the investigation?
This article is part of our editorial initiative called
REAL VOTER
that covers political developments in India. Click here to visit
REAL VOTER
.
Photo courtesy: Wikipedia
Support RMN News Service for Independent Fearless Journalism
In today's media world controlled by corporates and politicians, it is extremely difficult for independent editorial voices to survive. Raman Media Network (RMN) News Service has been maintaining editorial freedom and offering objective content for the past more than 10 years despite enormous pressures and extreme threats. In order to serve you fearlessly in this cut-throat world, RMN News Service urges you to support us financially with your donations. You may please click here and choose the amount that you want to donate. Thank You. Rakesh Raman, Editor, RMN News Service.