What Is the New Direction for Students of India?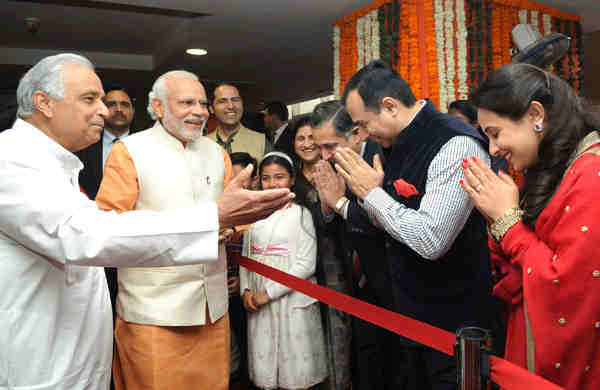 At a time when the entire education system of India is crumbling, the Prime Minister of India, Narendra Modi, is asking the students and teachers to find a new direction that could help create a modern and scientific India for the 21st century.
Modi was addressing Sunday the students and teachers at the event "Nayi Disha, Naya Sankalp" (New Direction, New Resolve) organized by the Dayananda Anglo Vedic (DAV) College Managing Committee.
Speaking on the occasion, he said that Swami Dayananda, continues to inspire even today. Modi said that the Arya Samaj, which was founded in the backdrop of the 1857 uprising for Independence, fought against superstition, and has been a force for reform.
[ Also Read: How India Abuses Children's Right to Education ]
The Prime Minister said that the Naya Sankalp – new resolve – should be to raise India's stature globally. This, he said, would be true homage to Swami Dayananda.
Modi also spoke of various government initiatives for the benefit of the youth, such as Mudra Yojana, Start-Up India, and Skill Development.
He said that with DAV's huge strength of students and alumni, if they resolve to work on certain issues, they can together achieve significant results in a short span of time. Modi said the attempt should always be to create a modern and scientific India of the 21st century.
The Prime Minister noted that the DAV College Management Committee had offered to support his Clean Ganga initiative. Welcoming this, the Prime Minister said that this was an initiative that could only succeed through people's involvement.
Photo courtesy: Press Information Bureau