Arts School Plans Masterpiece in the Making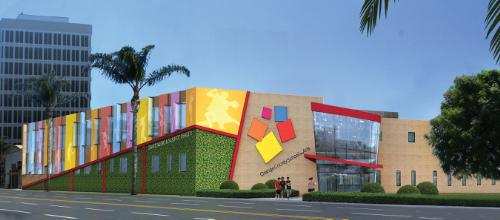 The Orange County School of the Arts (OCSA) announced at its 2014 Gala "One Night Only," held Saturday, the public launch of its Masterpiece in the Making capital campaign to raise funds for the completion of the school campus.
For the first time in the school's history, OCSA will build a new facility on the Santa Ana campus rather than using repurposed commercial buildings.
[ Also Read: Harvard Business School Launches Digital Learning Platform ]
This will give the school the opportunity to create an instructional center that meets all of its needs from the ground up.
As OCSA moves forward with the final stage of its campus master plan, the $20 million expansion will focus on:
Constructing a 60,000-square-foot Instructional Center, including 7 science labs, 14 dance studios, instrumental music and choir rehearsal facilities, 16 practice rooms, dressing rooms and storage
Creating a central quad and outdoor stage with landscaped and hardscaped areas, where students can create, study, collaborate and showcase their talent
Building a new double-lane student pick-up/drop-off area to improve access to all campus destinations
Continuing capital equipment acquisition and technology improvements for all programs, including the Film & Television and Digital Media conservatories
Completing the campus integration plan by unifying and beautifying all the exterior facility elements to create a secure and attractive urban campus
Expanding the Program Excellence Fund to attract and retain the best arts and academic faculty; increase professional development; expand the guest artists/ master teachers program; and invest in enhanced technology and instructional resources
By expanding the school's facilities and further enriching the instructional programs, school administrators plan to enhance the arts and academic education for OCSA's student artists.
OCSA has partnered with architect John Sergio Fisher to create the vision for its Masterpiece in the Making campus expansion.