Communist Party's Opposition to Fuel Prices in India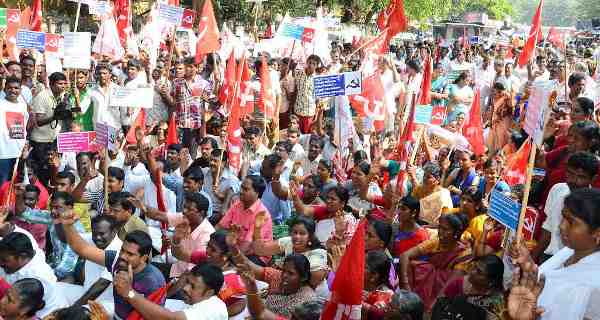 The Polit Bureau of the Communist Party of India (Marxist) has expressed its displeasure over the handling of fuel prices by the ruling Bharatiya Janata Party (BJP).
In a statement issued Saturday, CPI(M) said the Central Government has for the fourth time since November hiked the excise duties on petrol and diesel which will bring the Government revenue of Rs. 20,000 crore.
However, CPI(M) observes, instead of the people of India benefiting from the 55 per cent decrease in the global price of crude oil since June 2014, the Government is exploiting the situation to fill its own coffers.
[ ALSO VISIT: Real Voter – Politics in India ]
These steps of the Government also expose its totally hypocritical approach regarding deregulation. If the market is to determine prices as the Government holds then when the market price is down why should the people be deprived of its full benefit? Instead of this the Government has made just a token decrease keeping in mind the Delhi Assembly elections, according to CPI(M).
It suggests if the Government is short of revenue it should end giving tax concessions worth lakhs of rupees to corporates.
Meanwhile, six Left parties in India – the CPI, CPI(M), CPI(ML)-Liberation, AIFB, SUCI(C) and RSP – have planned to protest against the U.S. President Barack Obama's visit in India on the country's Republic Day, January 26.
[ Read: Left Parties to Protest Against President Obama's Visit in India ]
While CPI(M) strongly condemns the excise duty hikes, it demands that the full benefit of the fall in global crude price be passed on to the people and that the retail prices of petrol and diesel be commensurately cut.
Moreover, the Party calls on its units to raise this demand through protest actions.
Photo courtesy: CPI(M)