Exhibition on Mahatma Gandhi Opens in India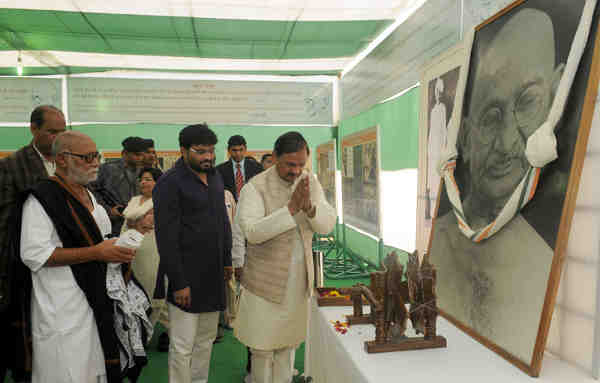 On the 68th death anniversary of Mahatma Gandhi on Saturday, Dr. Mahesh Sharma, the Minister of State for Tourism and Culture in India inaugurated a 25-panel Exhibition titled 'Mohan se Mahatma Tak.'
It is based on the evolution of Gandhi from a mere 'Monia,' his childhood name to Mahatma highlighting his experiences and struggles that shaped his life to the point of being the Father of the Nation.
[ Also Read: How India Abuses Children's Right to Education ]
Addressing on the occasion, Dr. Sharma said that Gandhiji used to say that his life from Mohan to Mahatma is his message to the countrymen.
The function was organized by Rajghat Samadhi Samiti which is under the Ministry of Urban Development.
On this occasion, a 9-day-long discourse by the Sri Ramcharitmanas fame Morari Bapu on 'Manas Rajghat Katha' interpreting the life, works and philosophy on the lines of Ramcharitmanas was also organized.
This is aimed at oral transmission of the significance of life and philosophy of Mahatma Gandhi and his ideas and values.
Photo courtesy: Press Information Bureau