Extremists Terrorizing Derna Residents in Libya: Report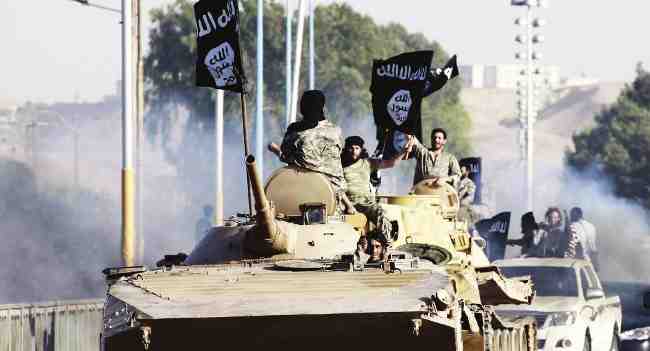 According to Human Rights Watch, armed militias that control the eastern city of Derna are terrorizing residents through summary executions, public floggings, and other violent abuse.
The abuses are taking place in the absence of state authorities and the rule of law. The groups include some that have affiliated with the extremist group Islamic State (also known as Islamic State of Iraq and Syria or ISIS).
Last month, ISIS and its affiliate terrorist groups had taken complete control of Derna, a city on the coast of the Mediterranean, in Libya. The city has a population of 80,000 and it is near Egyptian border. ISIS had declared Derna as part of its Caliphate and ISIS caliph Abu Bakr al-Baghdadi is now its leader.
[ Read: ISIS Controls Derna in Libya; Nearing European Union ]
Human Rights Watch documented 3 apparent summary executions and at least 10 public floggings by the Islamic Youth Shura Council, an extremist group which publicly pledged allegiance to ISIS in November.
Human Rights Watch says it also documented beheadings of three Derna residents in what appear to be war crimes, and dozens of seemingly politically motivated assassinations of public officials, judges and members of the security forces, and others, including women.
[ Also Read: Islamic State Is Now a Global Player: John Cantlie ]
"Extremist militias controlling Derna in the absence of any state authorities have unleashed a reign of terror against its inhabitants," said Sarah Leah Whitson, Middle East and North Africa director of Human Rights Watch. "Commanders should understand that they may face domestic or international prosecution for the grave rights abuses their forces are committing."
Since May, an armed conflict between forces allied with the elected Libyan government based in Tobruk and led by General Khalifa Hiftar and Islamist militias has engulfed eastern Libya.
In and around Derna, according to Human Rights Watch, in addition to the powerful Islamic Shura Youth Council, the militias include members of Ansar al-Sharia and the Abu Saleem Martyrs Brigade.