How ISIS Militants Deliver Governance to the People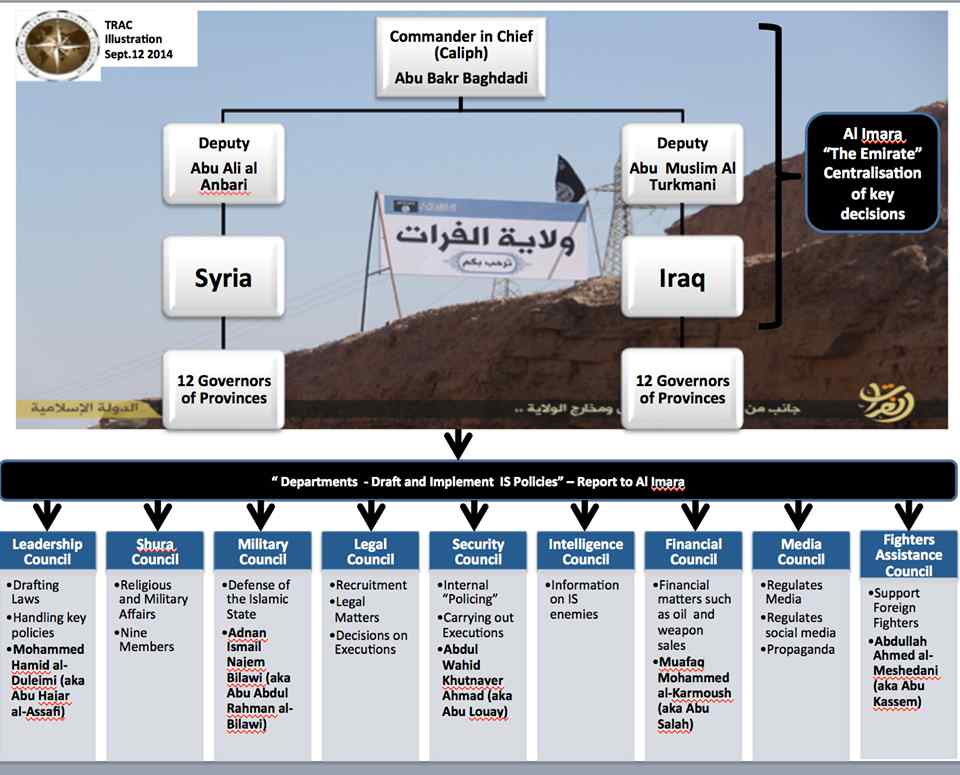 Click the above image to enlarge it.
The difference between the militant outfit ISIS (Islamic State of Iraq and Syria) and other conventional terror groups is that ISIS has positioned itself as a fully-fledged government instead of just a bunch of fighters.
It is currently managing different territories in Iraq and Syria that it has conquered. And it's expanding its regime gradually with the aim to form a Caliphate.
Under the leadership of Caliph Abu Bakr al-Baghdadi, who holds a Ph.D. degree in Islamic studies, ISIS has already started delivering governance to its people.
---
Related Stories:
How President Obama's Analysis Is Wrong on Terrorism
Welcome to the "Islamic Terror State" ISIS: Video Message
---
According to the Terrorism Research and Analysis Consortium (TRAC), ISIS has established a full governance structure. Islamic State is now evolving into a government with military capabilities, says TRAC.
Among its other departments, the Al Hayat Media Center is working as a professional media arm of ISIS and handling the mass communications activities of the organization.
Photo courtesy: Terrorism Research and Analysis Consortium