Jim Beam to Host "Distillery Days" in Clermont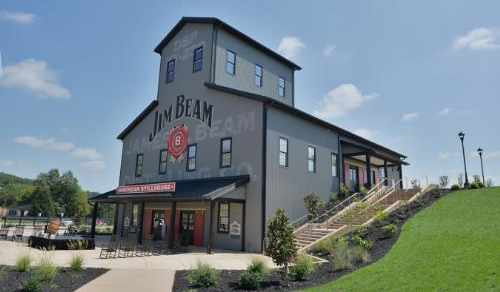 Leading spirits company Beam Inc. (NYSE: BEAM) has announced that it will host a series of engaging "Distillery Days" at its flagship Jim Beam Homeplace in Clermont, Ky., beginning in May.
The ongoing, monthly series will feature a number of activities, ranging from an Oaks Day and mint julep celebration to blue grass concerts and Kentucky-style barbeques.
"We're excited to launch Distillery Days," said Kim Bennett, director, Jim Beam Heritage Center. "We're proud of our historic distillery and want to share the Jim Beam and Kentucky experience with as many people as we can."
Distillery Days will kick off with an Oaks Day party on May 2, just prior to the Kentucky Derby.
In addition to guided tours of the Beam distillery – a leading producer of bourbon in the world – and the barbeque offerings of Fred's Smokehouse, the party will include samplings of the Beam family's mint julep recipes and a chance to meet and mingle with Beam family members.
Additional monthly activities will include a Father's Day cook-out in June, summer concerts, and fall and holiday celebrations. Here's the list of events and other details.
Drink responsibly.