Muslims Call for Action on Syria Crisis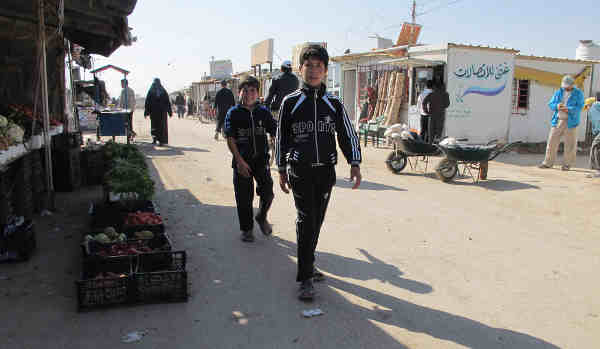 Today, September 4, representatives of the Council on American-Islamic Relations (CAIR) will join leaders of other national Muslim organizations and of the Syrian-American community at a news conference in Washington, D.C.
They will call for immediate action by the Obama administration to help end the suffering of the Syrian people, which, according to them, has reached levels of death and destruction not seen since World War II.
One of the key recommendations for administration action will be the establishment of a no-fly zone to protect Syrian civilians from aerial attack.
Also Read:
[ Are You Aware of the Severity of Syria Crisis? ]
[ Syrian Crisis Causing Child Labor: Report ]
[ Coalition Airstrikes Killed 2000 People in Syria ]
[ Syria Crisis Claimed 220,000 Lives in 5 Years ]
"The unimaginable suffering of the Syrian people must be stopped through immediate and effective actions by the United States and the international community," said CAIR national executive director Nihad Awad. "The world has for too long turned a blind eye to the destruction of Syria and the killing and displacement of its people."
[ How President Obama's Analysis Is Wrong on Terrorism ]
Awad said participants in the Friday news conference will outline detailed actions the Obama administration should take immediately to help alleviate the suffering of the Syrian people and to bring that destabilizing conflict to an end.
CAIR is a Muslim civil liberties and advocacy organization in America. It says its mission is to enhance the understanding of Islam, encourage dialogue, protect civil liberties, empower American Muslims, and build coalitions that promote justice and mutual understanding.