Nissan Altima Production Begins in Smyrna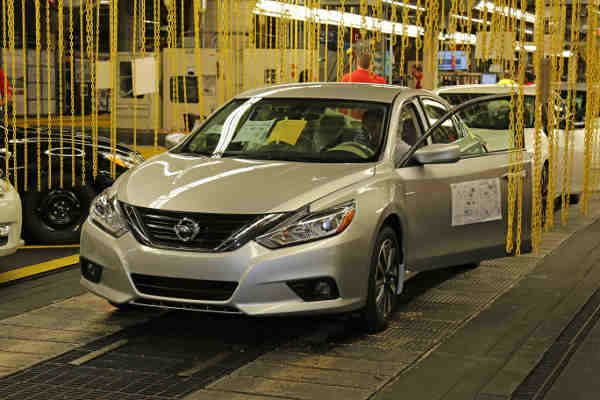 Production began Monday in Smyrna for the updated 2016 Nissan Altima.
Nissan's Smyrna, Tennessee assembly plant boasts production of two vehicles in the U.S. – the Rogue compact crossover that was redesigned for 2014, and the Altima that is getting a mid-cycle refresh for the 2016 model year.
The first Altima launched in Smyrna in 1992, and the mid-size sedan has been built there ever since. Sales by 2004 prompted Nissan to expand production to Smyrna's sister plant in Canton, Mississippi.
[ How "Make in India" Will Break in India ]
To date, over 5.5 million Altimas have rolled off the two U.S. plants' production lines. Canton will launch production of the 2016 Altima in one week.
In 2014, according to Nissan, the Smyrna plant became the highest-producing automotive assembly plant in North America, with more than 648,000 vehicles assembled.
The operation employs more than 8,400 people and produces the all-electric Nissan LEAF, Pathfinder, Maxima and Infiniti QX60 in addition to the Rogue and Altima.
The new 2016 Altima will go on sale at U.S. Nissan dealerships in November.