PM Narendra Modi Greets You for Diwali Festival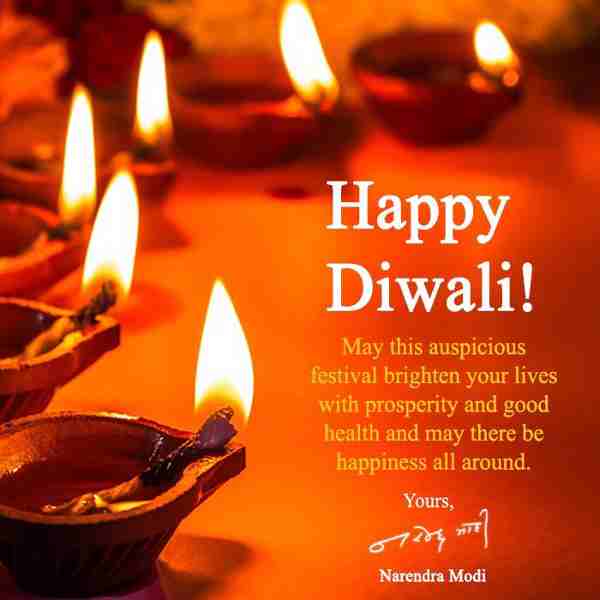 As the festival of lights called Diwali is being celebrated today (Oct. 19) in India and other countries by the Indians, Prime Minister, Narendra Modi, greeted the people for Diwali festival.
"दीपावली के पावन पर्व पर सभी देशवासियों को हार्दिक शुभकामनाएं। Happy Diwali to everyone!" the Prime Minister tweeted.
दीपावली के पावन पर्व पर सभी देशवासियों को हार्दिक शुभकामनाएं। #HappyDiwali to everyone! pic.twitter.com/pFQe9rYrSg

— Narendra Modi (@narendramodi) October 19, 2017
Diwali has a religious significance for Indians – particularly the Hindus. It's believed that on this day Lord Rama along with his wife Sita and brother Lakshmana returned to their kingdom Ayodhya after 14 years in exile.
Hindus celebrate their return by lighting the lamps in their homes on Diwali day.
Photo courtesy: Press Information Bureau