Russian Crimean Annexation: Impact on Ukraine's Holocaust Survivors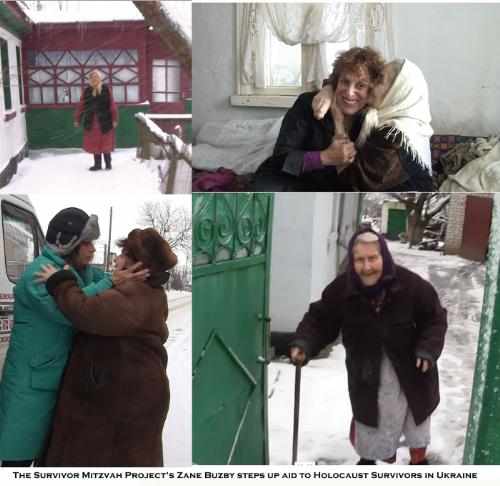 Zane Buzby, co-founder and principal director of the U.S.-based Survivor Mitzvah Project ("SMP") today issued the following statement regarding the upheaval in Ukraine and its impact on Ukrainian survivors of the Holocaust that receive critical daily life support from SMP.
"SMP has been closely following the developments unfolding in Ukraine for the last several months, now culminating with the Crimean annexation by Russia along with a mass migration from Crimea into Ukraine.
[ Also Read: President Obama to Meet Ukraine Prime Minister ]
[ Also Read: What Was Hillary Clinton's Role in the Benghazi Attack? ]
During this period, SMP has been maintaining contact with elderly Ukrainian Holocaust survivors for whom it provides life-sustaining aid.
"The survivors live in constant fear of the actions of Russia, as well as the actions of internal Ukrainian elements, which are not friendly to the Jewish population," according to the SMP statement.
[ Also Visit: REAL VOTER – Politics in India ]
"The Survivor Mitzvah Project has mobilized to increase emergency aid to the elderly Holocaust survivors in Ukraine and we applaud the efforts of other Jewish organizations that have pledged to provide security assistance as well as relief to Ukraine," it was stated.
The Survivor Mitzvah Project provides direct and continuous financial aid to elderly and forgotten Holocaust Survivors scattered throughout Ukraine and Eastern Europe who are sick, impoverished, isolated and living in harsh conditions.