Save Delhi – MCD Election News 2017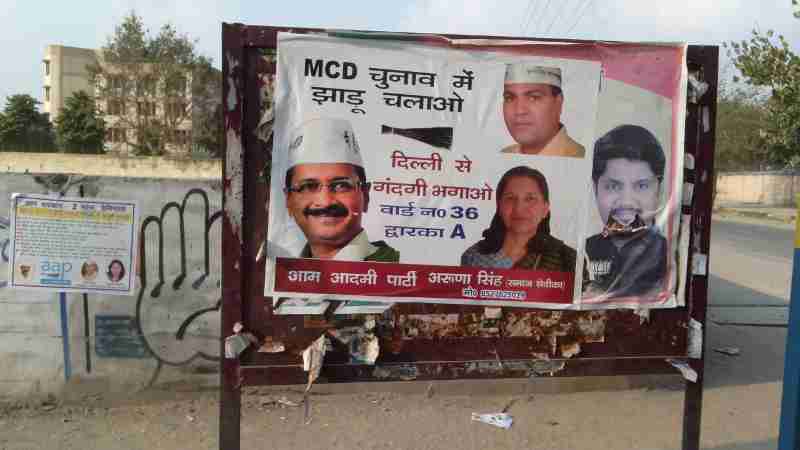 MCD Election News 2017
The Municipal Corporation of Delhi (MCD) is an autonomous administrative body in the state of Delhi, India. It comprises three smaller corporations – North Delhi Municipal Corporation, South Delhi Municipal Corporation, and East Delhi Municipal Corporation.
The MCD election is scheduled to take place on April 23, 2017 after a period of 5 years. While Delhi has a population of nearly 20 million, it has more than 13 million eligible voters.
At present, three major parties Aam Aadmi Party (AAP), Bharatiya Janata Party (BJP), and Congress are in the field for the MCD election. However, now a new political outfit Swaraj India has also decided to try its luck to enter the 272-member civic body.
Top Leaders

 
 
 
Raman Media Network (RMN) – which is a global news service based in Delhi – will cover the news and views related to the MCD election. You can visit this page regularly to read some exclusive stories.
RMN Editor
News and Events
[ MCD Election Results Ring the Death Knell for Arvind Kejriwal ]
[ Delhi BJP Issues Sankalp Patra for MCD Election ]
[ BJP Targets Arvind Kejriwal, Hopes to Win MCD Election ]
[ BJP's Pol Khol Campaign Highlights Corruption in Delhi ]
[ No Defect in Electronic Voting Machines: Delhi BJP ]
[ Electronic Voting Machines Fraud: MCD Polls May be Delayed ]
[ एमसीडी चुनाव: क्या आप भी हैं दिल्ली के विनाशकारी नेताओं से परेशान? ]
[ Delhi BJP President Manoj Tiwari Says Arvind Kejriwal Is a Liar ]
[ Amit Shah to Launch BJP Campaign for MCD Election ]
[ MCD Election: Which Party Can Save Delhi from Impending Disaster? ]
[ MCD Polls: Arvind Kejriwal Admits Corruption Persists in Delhi ]
[ BJP May Win MCD Election with Electronic Voting ]
[ Congress Apprehends EVM Voting Fraud in MCD Election ]
[ Swaraj India Invites Applications from Candidates for MCD Polls ]
[ Do You Want to Contest Municipal Election in Delhi? ]
[ Defacing of City Walls Begins for MCD Election in Delhi ]
[ Swaraj India Launches 'Jawab Do, Hisab Do' Campaign in Delhi ]
Related Stories
[ Corruption at DPS Housing Society Dwarka: Case 1 ]
[ Notice Issued to DPS Housing Society Dwarka ]
[ Dust Pollution: Your Children Are Not Safe in Delhi ]
[ Save the Senior Citizens of Dwarka from Lethal Dust Pollution ]
[ Dwarka Campaign to Stop Pollution in Delhi Gathers Momentum ]
[ Corrupt MC of DPS Housing Society Misleads the Delhi Police ]
[ Delhi Residents Unite to Stop Construction and Pollution in Dwarka ]
[ DPS Housing Society Corruption Case: Thank You Manish Sisodia ]
[ Life-threatening Environmental Hazard at DPS Housing Society in Delhi ]
[ Can Government Check Corruption in Delhi Housing Societies? ]
[ Who Is Responsible for Crimes and Corruption in Delhi Schools? ]
[ Parking Problems: Delhi Housing Societies Ignore Court Order ]
[ Why You Must Not Trust Electronic Voting Machines in India ]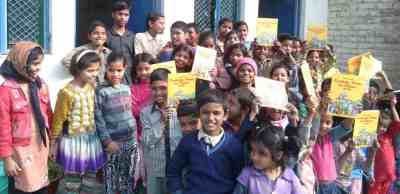 [ Click here to support RMN Foundation free schools for poor children ]