US and India Join Hands for 'Make in India' Project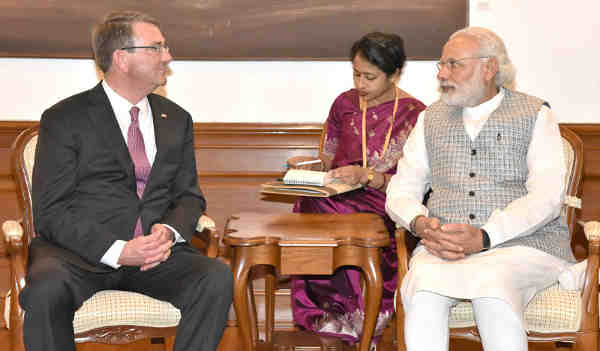 The Prime Minister of India, Narendra Modi, received Tuesday the US Secretary of Defence Ashton Carter.
Modi expressed satisfaction at the progress in bilateral defence cooperation between the two countries.
He also expressed hope that discussions with the framework of the Defence Technology and Trade Initiative between the two countries would progress along his vision of 'Make in India' in the defence sector.
Carter is currently on a two-week trip in the Asia-Pacific and the Middle East that includes stops in India, the Philippines, Saudi Arabia, and the United Arab Emirates.
Earlier, Carter called for the passage of the Trans-Pacific Partnership trade pact, calling it "one of the most important strategic parts" of the rebalance to the region. The TPP will unlock economic opportunities for the U.S. and many of its partners, he said.
[ How India Abuses Children's Right to Education ]
Secretary Carter conveyed to Modi that the US viewed India a close strategic ally and an enduring partner, and that both sides were moving from the buyer-seller relationship towards a manufacturing partnership.
Both of them also exchanged views on the regional situation, including in the South Asia and the Asia Pacific region.
Secretary Carter conveyed that the US policy of 'Rebalance' and India's "Act East' policy complimented each other.
Photo courtesy: Press Information Bureau