What Is the Importance of Hindi for India?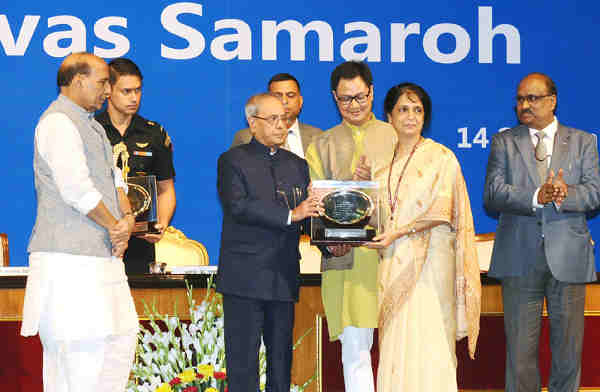 Importance of Hindi for India
The President of India, Pranab Mukherjee, presented the Rajbhasha awards on the occasion of Hindi Diwas at a function held at Rashtrapati Bhavan today.
Speaking on the occasion, the President extended his greetings and felicitations to fellow countrymen on the occasion of Hindi Diwas (September 14).
He said Hindi is the soul of Indianess and plays an important role as a link language. We have to encourage translations of Hindi literature into other Indian regional languages and vice-versa. This will deepen relations between Hindi and regional languages, he stated.
[आओ मिल कर करें एक नये और समृद्ध भारत का निर्माण]
In a sharp contrast, recently English speaking classes for the residents of President's Estate were started by President's Secretariat in association with Tata Power Delhi Distribution Limited (TPDDL) as a welfare measure.
The President called upon people to learn historical, cultural and literary aspects of different cultures. He said when people of India will come to understand that our past and present is one, our literature and culture is one, national unity will be strengthened.
हिंदी भारतीयता की चेतना है तथा सभी प्रांतीय भाषाओं की संपर्क भाषा की भूमिका निभाती है #राष्ट्रपति

— President of India (@RashtrapatiBhvn) September 14, 2016
The President congratulated the award winners for their commendable contribution to the propagation of Hindi. He also called upon people to contribute their utmost for the progress of Hindi.