India-Russia MoU Signed to Help Small and Medium Enterprises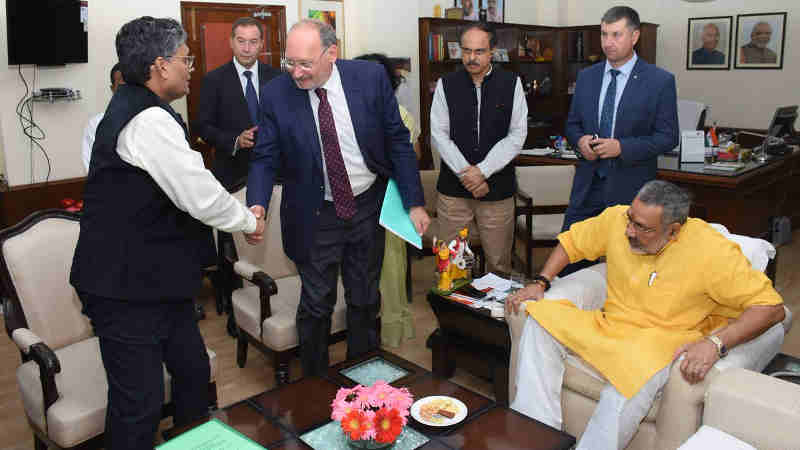 To increase the cooperation in the field of micro, small and medium enterprises (MSME) between India and Russia, The National Small Industries Corporation Ltd. (NSIC) signed Monday an MoU with RSMB (Russian Small & Medium Business) Corporation. The MoU was signed during the visit of the President of Russia, Vladimir Putin, to India.
Under the MoU, NSIC and RSMB Russia will cooperate and share experiences in enhancing the competitiveness of MSMEs of both the countries and also create linkages among them.
Last week, India's Minister of Commerce & Industry and Civil Aviation, Suresh Prabhu, had announced the setting up of a fast track, single-window mechanism for Russian companies to be helmed by Secretary, Department of Industrial Policy and Promotion (DIPP), Ministry of Commerce and Industry.
[ TechWise Today Magazine Launched for Small Businesses ]
The Minister was addressing the India–Russia Business Summit organized by DIPP, Invest India, and Confederation of Indian Industry (CII) in New Delhi.
The Minister stated that this mechanism would be in addition to the Russia Desk that had been set up earlier to promote Russian investment in India.
According to a government statement, making the economic partnership a strong pillar of bilateral relationship is a key priority for both governments. In December 2014, the leaders of the two countries set a target of USD 30 billion bilateral trade by 2025.
Photo courtesy: Ministry of MSME Government of India