Narendra Modi: Government Will Eliminate Corruption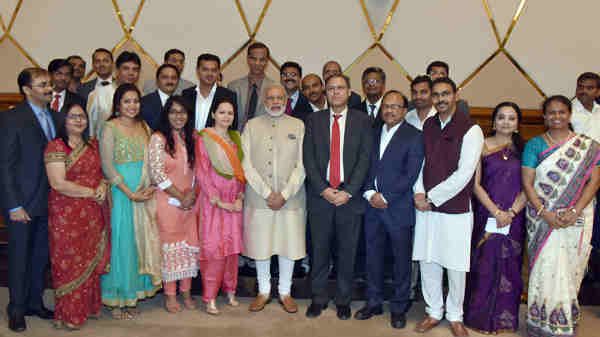 The Prime Minister of India, Narendra Modi, said Sunday that corruption has troubled India for long, and his government is determined to eliminate it.
Modi was interacting with the Indian community in Doha, shortly before leaving for Geneva on Sunday evening.
Modi is currently visiting Afghanistan, State of Qatar, Switzerland, United States of America, and Mexico from June 4, 2016 to June 8, 2016.
He is scheduled to reach Washington DC today on a bilateral visit at the invitation of President Barack Obama.
On 8th June, according to a government statement, Modi will address a joint meeting of the U.S. Congress.
[ Should Narendra Modi Address the US Congress? ]
He told the Indian community in Qatar that they are never disconnected from India. He said India's image has been enhanced globally, and there is tremendous enthusiasm towards India across the world. He added that this change is due to the 125 crore people of India.
"Global agencies are in agreement that India is today the world's fastest growing major economy," Modi said, adding that 7.9 per cent GDP growth has been achieved in the last quarter, despite the global slowdown.
He said that his Qatar visit witnessed fruitful and comprehensive deliberations that will usher in a new era of strong friendship between the two nations.
Photo courtesy: Press Information Bureau