Top 5 Human Rights Watch Videos: Russia, India, North Korea, ISIS, Egypt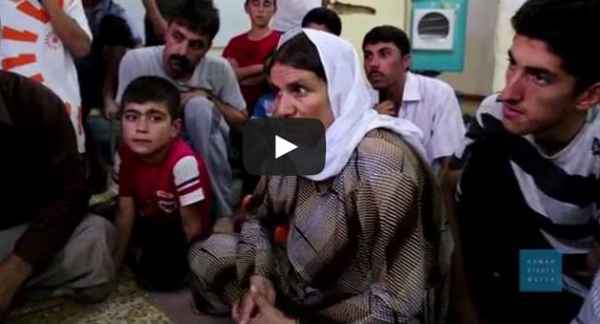 Human Rights Watch (HRW) – which is an independent, international organization that works to uphold human dignity and advance the cause of human rights for all – has announced its top five videos of 2014.
[ No Nation Is Free of Human Rights Violations: Meenakshi Ganguly ]
Here are these videos:
1. Russia: The Russian authorities need to address a deteriorating situation of widespread and concerted abuse against lesbian, gay, bisexual and transgender (LGBT) people and activists. This video contains disturbing images of attacks on LGBT people filmed and disseminated by the perpetrators.
2. India: How safe is India for women? Not much. How safe is India for children? Not at all. According to some statistics, every third child in India is sexually abused, says HRW.
3. North Korea: Millions of North Koreans every day face terror and abuse at the hands of their government, including fear of arrest and detention in the government's gulag of political prison camps. Here, camp survivors share their horrific stories.
4. ISIS: The armed group Islamic State, also known as ISIS, is holding hundreds of Yezidi men, women, and children from Iraq captive in formal and makeshift detention facilities in Iraq and Syria. They are forcing prisoners to convert and girls to marry.
5. Egypt: The systematic and widespread killing of at least 1,150 demonstrators by Egyptian security forces in July and August 2013 probably amounts to crimes against humanity, according to HRW.
Courtesy: Human Rights Watch