UN Chief Condemns Suicide Attacks in Chad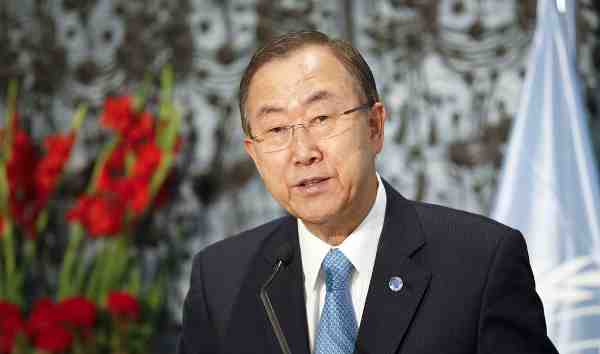 Secretary-General Ban Ki-moon has denounced the five simultaneous suicide attacks in Baga Sola sous-prefecture in Chad Sunday, which left scores of civilians dead or injured.
In a statement released by his Spokesperson, Mr. Ban said that he "deplores that three of the suicide bombers were reportedly young girls."
The Secretary-General also commended Chad "for its role in the fight against Boko Haram, as well as the countries of the Lake Chad Basin for their collective efforts to address this scourge."
---
Important Note
The UN Secretary-General and other top UN officials are doing nothing to stop terrorism and other crimes except issuing statements which are utterly useless and meaningless. The UN officials are concerned only about their own luxurious lifestyles.
In the given situation, the UN member countries must challenge the role of this intergovernmental organization and stop financing it. All the funds given by the member states are being squandered by the UN which is now overstaffed with unskilled officials. Believe me, the UN has lost its relevance.
---
The UN statement added that he encouraged "the holding of the postponed Summit of Heads of State of Central and West Africa, as soon as possible, as a further way to tackle the threat of terrorism in the region, and its root causes, in a holistic manner and in full respect of international humanitarian, human rights and refugee law."
Mr. Ban extended his condolences to the families of the victims and to the Government and people of Chad.