Rampant Lawlessness and Corruption in Modi Regime: 2023 World Freedom Report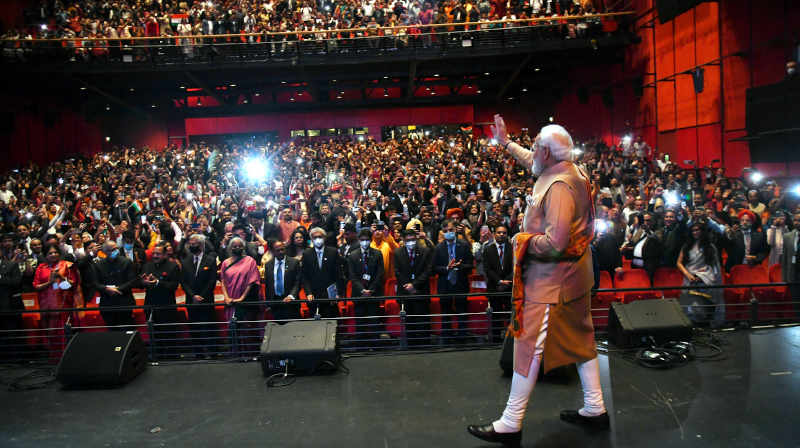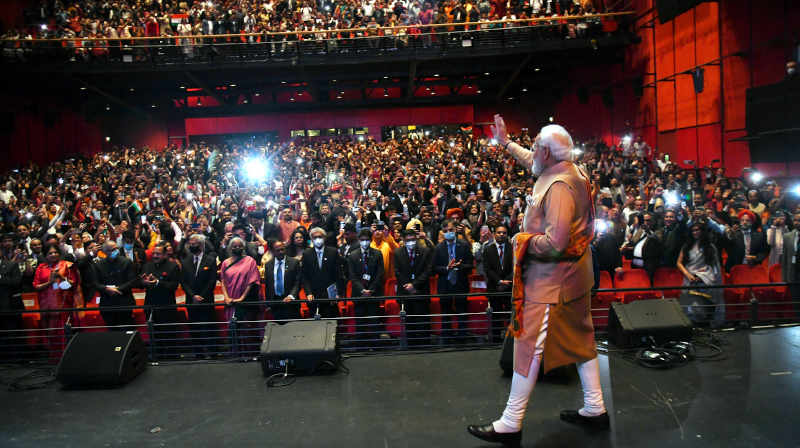 Rampant Lawlessness and Corruption in Modi Regime: 2023 World Freedom Report
Large-scale political corruption scandals have repeatedly exposed bribery and other malfeasance, but a great deal of corruption is thought to go unreported and unpunished.
By RMN News Service
While India is a multiparty democracy, the government led by prime minister (PM) Narendra Modi and the Hindu nationalist Bharatiya Janata Party (BJP) has presided over discriminatory policies and a rise in persecution affecting the Muslim population. 
This is among the findings of the 2023 edition of Freedom in the World report released on March 9 by Freedom House. The report says that the constitution guarantees civil liberties including freedom of expression and freedom of religion, but harassment of journalists, nongovernmental organizations (NGOs), and other government critics has increased significantly under Modi.
According to the report, the BJP of PM Modi has increasingly used government institutions to target political opponents. Muslims, scheduled castes (Dalits), and scheduled tribes (Adivasis) remain economically and socially marginalized.
The judiciary is formally independent of the political branches of government. Judges, particularly in the Supreme Court, have traditionally displayed autonomy and activism in response to public-interest litigation. 
LAWLESS POLICE AND JUDICIARY
However, according to the report, lower levels of the judiciary suffer from corruption, and the courts have shown signs of increasing politicization. The government has also made judicial appointments that observers consider political in nature.
Several key Supreme Court rulings in recent years have been favorable to the BJP, including the 2019 decision allowing the construction of a Hindu temple on the site of a historic mosque. In 2022, the report says, courts continued to issue rulings favoring the BJP, including in highly controversial cases.
---
VIDEOS
[ 1. You can click here to watch a related video on RMN YouTube Channel and subscribe to the Channel to watch more informative videos. ]
[ 2. You can also click here to watch a related video on RMN YouTube Channel and subscribe to the Channel to watch more informative videos. ]
[ 3. You can also click here to watch a related video on RMN YouTube Channel and subscribe to the Channel to watch more informative videos. ]
---
The report says due process rights are not consistently upheld. Citizens face substantial obstacles in the pursuit of justice, including demands for bribes and difficulty getting the police to file a First Information Report (FIR), which is necessary to trigger an investigation of an alleged crime. 
According to the report, corruption within the police force remains a problem. The justice system is severely backlogged and understaffed, leading to lengthy pretrial detention for suspects, many of whom remain in jail longer than the duration of any sentence they might receive if convicted.
A number of security laws allow detention without charge or based on vaguely defined offenses. The Unlawful Activities Prevention Act (UAPA) has been used extensively in recent years to hold individuals for long periods without trial or specific evidence of guilt.
In August 2022, 11 men convicted of crimes against a Muslim family during communal violence in Gujarat in 2002—including gang rape and murder—were released from prison in what was widely regarded as Modi government's bid to secure the support of hard-line Hindu voters ahead of the December 2022 state elections.
The report further says that torture, abuse, and rape by law enforcement and security officials have been reported. A bill intended to prevent torture remains pending. Abuses by prison staff against people in custody, particularly those belonging to marginalized groups, are common. In July 2022, according to the report, the Home Affairs Ministry reported that 4,484 people died in judicial or police custody in 2020 and 2021.
There are legal restrictions on freedom of assembly, including a provision of the criminal procedure code that empowers authorities to restrict public gatherings and impose curfews whenever "immediate prevention or speedy remedy" is required. State and central governments across India often suspend mobile and internet service to curb protests.
While peaceful demonstrations regularly take place, the national government and some state governments in India are known to employ assembly bans, internet disruptions, and force to quell protests, while protesters have faced harsh treatment and have been denied access to legal counsel.
POLITICAL CORRUPTION
Large-scale political corruption scandals have repeatedly exposed bribery and other malfeasance, but a great deal of corruption is thought to go unreported and unpunished, and the authorities have been accused of selective, partisan enforcement, the Freedom House report reveals.
The Lokpal and Lokayuktas Act of 2013 created independent national and state bodies tasked with receiving complaints of corruption against public servants or politicians, investigating such claims, and pursuing convictions through the courts.
However, according to the report, these agencies have been slow to begin operations. Only 7 of the country's 29 state-level Lokayuktas had publicly accessible annual reports as of October 2022. Few complaints were submitted through these bodies.
According to the report, the public generally has some access to information about government activity, but the legal framework meant to ensure transparency has been eroded in recent years. The 2014 Whistleblowers Protection Act was regarded as limited in scope, and subsequent amendments have drawn criticism for further undermining it.
The report says that millions of requests are made annually under the 2005 Right to Information (RTI) Act, and responses have been used to improve transparency and expose corrupt activities. 
However, most RTI applicants do not receive the information sought, including those seeking information about core government policies, and noncompliant officials generally go unpunished. 
According to the report, dozens of right-to-information (RTI) users and activists in India have been murdered since the RTI Act's introduction, and hundreds have been assaulted or harassed. 
In 2019, Parliament adopted amendments to the RTI Act that placed the salaries and tenures of the central and state-level information commissioners under the control of the central government, potentially exposing the commissioners to political pressure. National and state-level information commissions are hampered by staff vacancies.
ATTACKS ON MEDIA FREEDOM
The report says that the private media are somewhat vigorous and diverse, and investigations and scrutiny of politicians do occur. However, attacks on press freedom have escalated dramatically under the Modi government, and reporting has become significantly less ambitious in recent years, the report adds. 
Authorities have used security, defamation, sedition, and hate speech laws, as well as contempt-of-court charges, to quiet critical voices in the media. Hindu nationalist campaigns aimed at discouraging forms of expression deemed "antinational" have exacerbated self-censorship. 
Online disinformation from inauthentic sources is ubiquitous ahead of elections. Separately, revelations of close relationships between politicians, business executives, and lobbyists, on one hand, and leading media personalities and owners of media outlets, on the other, have dented public confidence in the press, the report says.
In addition to criminal charges, journalists risk harassment, death threats, and physical violence in the course of their work. Such attacks are rarely punished, and some have taken place with the complicity or active participation of police, the report says.
Freedom House is an American organization devoted to the support and defense of democracy around the world.
Note: The Indian government of prime minister (PM) Narendra Modi arrogantly rejects all the truthful global reports that reveal the failure or the autocracy of the Modi regime. Without offering any logical reasoning, the Modi government randomly claims that it is a global conspiracy to discredit Modi and his government.
Support RMN News Service for Independent Fearless Journalism
In today's media world controlled by corporates and politicians, it is extremely difficult for independent editorial voices to survive. Raman Media Network (RMN) News Service has been maintaining editorial freedom and offering objective content for the past more than 12 years despite enormous pressures and extreme threats. In order to serve you fearlessly in this cut-throat world, RMN News Service urges you to support us financially with your donations. You may please click here and choose the amount that you want to donate. Thank You. Rakesh Raman, Editor, RMN News Service.