How to Deal with Dengue in Delhi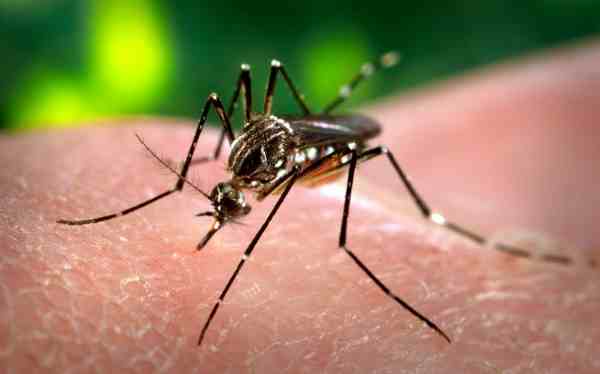 Estimates suggest that the Dengue disease kills over 5,000 people in India every year.
By Rakesh Raman
As Dengue virus is spreading at an alarming pace in India's capital New Delhi, the disease has already claimed 10 lives in the ongoing outbreak. Dengue fever – because of its painful effect – is also known as breakbone fever.
Medical experts believe that the worse has yet to come, as the virus will attack people like a pandemic during the next about 30 days stretching into October.
Increasing dirtiness in New Delhi coupled with the carelessness of the government is supposed to be the main reason behind Dengue's severity.
[ क्या अरविन्द केजरीवाल दिल्ली को बरबाद कर के रहेगा? ]
Now the onus is on the people to take necessary precautions to combat the disease. Here are a few tips to help you understand about Dengue and the preventive measures that you should take.
What Is Dengue
Dengue is a serious disease caused by different viruses that suddenly attack the victim. It is usually transmitted by a peculiar breed of mosquitoes.
Dengue Symptoms
Severe pain in the abdomen
Fever
Headache
Nausea
Muscle and joint pains
Skin rashes
Dengue Treatment
It is said that there is no specific treatment for Dengue disease. However, you can check its impact by improving the hygiene levels in your surroundings. The idea is to prevent mosquito-bites and stop mosquitoes from breeding around you.
If you experience any of the symptoms stated above, you should start consuming plenty of water and other fluids to flush out the effects of the virus from your body. If the symptoms persist, take a doctor's advice.
Dengue Prevention
Clean up all egg-laying habitats of mosquitoes such as open and stagnant water sources.
If it is not possible to clean the open water sources, cover them and apply some insecticides.
Use window screens.
Wear full-sleeved clothes to cover exposed parts of your body.
Estimates suggest that the Dengue disease kills over 5,000 people in India every year. It reaches fatal levels immediately after the monsoon season.
By Rakesh Raman, the managing editor of RMN Company
You also can read: More Articles by the RMN Editor, Rakesh Raman