India's Top Award for Atal Behari Vajpayee. So What?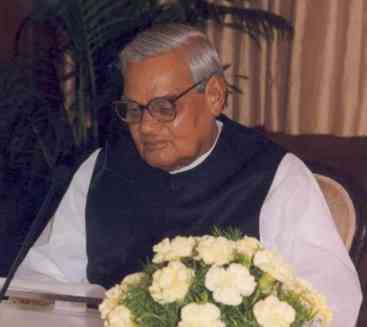 Indian government has handpicked a former Prime Minister (PM) of India Atal Behari Vajpayee, 90, for the country's top civilian award Bharat Ratna (Jewel of India).
President of India Pranab Mukherjee said today from the official Twitter account of Rashtrapati Bhavan that he is pleased to award Bharat Ratna to Atal Bihari Vajpayee.
After holding the PM's post for about six years spread over two terms, Vajpayee took retirement from active politics in 2005 because of his ill health. He is the leader of the Hindu political outfit Bharatiya Janata Party (BJP), which came to power in India during May this year.
[ Indian PM Narendra Modi Plans to Quit. अब अच्छे दिन आने वाले हैं ]
As these awards are largely decided on the basis of political factors rather than a person's contribution toward the country, the previous Congress government had denied this award to Vajpayee, considering he belonged to an opposition party.

In fact, another BJP leader L.K. Advani had written a letter in 2008 to the previous PM Manmohan Singh urging him to give Bharat Ratna to Vajpayee, but Manmohan Singh had ignored the request.
Now since Vajpayee's own party BJP has formed the government in India, Vajpayee has been chosen for the award. Obviously.
Photo courtesy: Wikipedia