Modi-Adani Nexus: Arvind Kejriwal Says Modi Is the Most Corrupt PM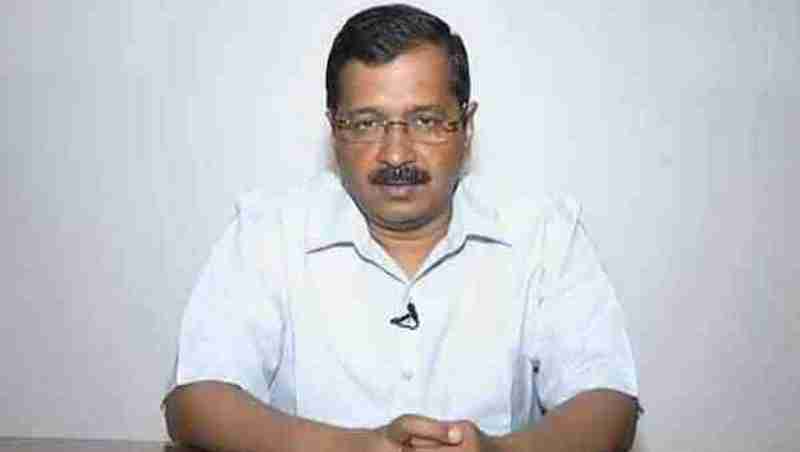 Modi-Adani Nexus: Arvind Kejriwal Says Modi Is the Most Corrupt PM
Arvind Kejriwal has mustered courage to expose Modi's corruption, but it is likely that he will have to soon face Modi's retribution and wrath.
By Rakesh Raman
The chief minister (CM) of Delhi Arvind Kejriwal has said that Narendra Modi is the most corrupt prime minister (PM) that India has seen in 75 years of its independence.
In a speech delivered in Delhi Assembly on March 28, Kejriwal presented detailed data on Modi's corruption and exposed his criminal nexus with oligarch Gautam Adani. 
He said that Adani is only a manager of corruption money that Modi has been looting for the past nine years of his rule in the country. And he added that the Adani Group is only a frontal outfit set up to hide Modi's corruption money.
The opposition parties including the Aam Aadmi Party (AAP) of Kejriwal have been accusing Modi of complicity in the alleged financial crimes of Adani who is in news for a series of alleged corporate frauds.
[ VIDEO: मोदी-अडानी गठजोड़: अरविंद केजरीवाल ने कहा मोदी सबसे भ्रष्ट प्रधानमंत्री हैं ]
A recent investigative report of Hindenburg Research accused Adani of commiting one of the biggest corporate frauds in the world. In the report released in January, Hindenburg said that the Adani Group has engaged in a brazen stock manipulation and accounting fraud scheme over the course of decades. 
इनसे मिलने कोई विदेश से आता या ये जाते हैं—तो क्या होता है:

🗣️Photo खिंचा ले
🗣️Park में घूम ले
🗣️तारीफ़ कर दे

यही हुआ जब अंग्रेज आए थे, राजा महाराजा से अंग्रेज दो-चार अच्छी बात करके कहीं भी Sign करा लेते थे

आज़ादी के बाद के सबसे भ्रष्ट प्रधानमंत्री हैं!

—CM @ArvindKejriwal pic.twitter.com/cZpqUMCLvL

— AAP (@AamAadmiParty) March 28, 2023
The opposition parties are demanding an investigation into Adani Group's dubious business deals by a Joint Parliamentary Committee (JPC). But Modi and his Bharatiya Janata Party (BJP) have been maintaining a stony silence on the Adani issue and not forming the JPC to investigate the case.
GRAND CORRUPTION CASE
Kejriwal said that Modi is not forming the JPC because he will be exposed and the investigation will reveal that Modi is the real culprit in this grand corruption scandal of billions of dollars. It is alleged that Modi is diverting his money to invest in Adani Group through the money-laundering routes and off-shore shell companies. 
Records show that Adani has external shell companies which are being used for the purpose of money laundering and stock manipulation. Modi is also accused of misusing his position as the PM of India to help Adani by forcing the public sector banks and corporations – such as the State Bank of India (SBI) and the Life Insurance Corporation (LIC) of India – to invest public money in Adani Group companies.
The AAP leader also said in his speech that when Modi is pressurizing the foreign governments in Bangladesh, Israel, Sri Lanka, and others to illegally give business contracts to Adani, he is, in fact, collecting money for himself from these dubious deals.
Kejriwal also revealed that Modi is changing government rules to embezzle money through Adani who is working as Modi's advisor on commission basis because as an uneducated man, Modi does not understand anything about business.
He also said that as a corrupt man Modi has unleashed central agencies such as the Central Bureau of Investigation (CBI) and the Enforcement Directorate (ED) to implicate local companies in false cases with the aim to usurp them illegally. 
Giving examples of Modi's corruption, Kejriwal said that Modi has grabbed massive local business contracts of coal and airports through Adani who is Modi's accomplice in the crime.
Further, Kejriwal revealed that Modi's wealth increased from Rs. 50,000 crore in 2014 when he became the PM to a whopping Rs. 11.5 lakh crore in just 7 years. He also explained how Modi is embezzling public money. 
Kejriwal said that before Modi became the PM, India was under a total debt of Rs. 55 lakh crore in 67 years. But under Modi's 9 years, the debt has spiralled to Rs. 85 lakh crore. This debt, according to Kejriwal, is going to Modi's own pocket as he is the most corrupt PM.
Modi जी दोनों हाथों से देश को लूट रहे हैं

75 साल में Congress ने जितना देश को लूटा, उसका 10x इन्होंने 8 साल में लूट लिया

वो कम पढ़े लिखे हैं,
Adani उन्हें बताता है कि इस देश में Co ख़रीदते हैं, इसके पीछे CBI-ED लगाते हैं

बदले में 10-20% Commission मिलता है

-CM @ArvindKejriwal pic.twitter.com/Oq6mJJgoCb

— AAP (@AamAadmiParty) March 28, 2023
Moreover, Kejriwal said that the tax money collected from ordinary citizens first goes to Adani's businesses and from there it goes to Modi's personal coffers. That is why Modi opposes any investigation in which he is an accused. 
CORRUPTION SCANDALS UNDER MODI
For example, Modi scuttled investigations into multi-billion dollar scandals such as the Rafale deal and the PM-CARES Fund that Modi established secretly.
Also, the China connection in the Modani (portmanteau for Modi and Adani) case cannot be ruled out. A March 2, 2023 report reveals that Adani's business empire is deeply connected with China, as an entity related to the Adani Group financially supported a company that violated sanctions imposed by the United Nations Security Council (UNSC) on trade with North Korea. 
According to the report, the sanctioned company was owned by sons of Chang Chung-Ling, an Adani Group associate who appeared in the Hindenburg report for his directorship of Adani entities. 
Therefore, there is a need to investigate Modi's secret relations with China as it is believed that the Chinese occupation of the Indian territory is part of a secret deal to sell the Indian land to China in order to raise money for Adani's businesses.
It is alleged that in quid pro quo deals, Adani also helps Modi financially to win elections with his money secretly paid through electoral bonds. As the Supreme Court of India mostly colludes with the Modi government, it is not taking a decision to bring transparency to political campaign financing with electoral bonds. 
केंद्र का Order: राज्य सरकारों को 10% Imported Coal इस्तेमाल करना होगा

सारा कोयला Modi-Adani का है

राज्य का कोयला 2000/Ton
Adani का 20,000/Ton है

SC का Order:खदानें Pvt वाले को नहीं दी जाएगी

इन्होंने Adani को दे दी, 2800 Crore/साल का Coal मोदी ले जाते हैं

-CM @ArvindKejriwal pic.twitter.com/UnwqwmCzNE

— AAP (@AamAadmiParty) March 28, 2023
Kejriwal said that some foreign dignitaries falsely praise Modi who is an uneducated and incapable man to get some secret papers signed by him to harm India. He compared this practice to the East India Company which hoodwinked foolish Indian kings to eventually establish the British empire in India.
A few days ago, Kejriwal's AAP launched a political campaign under the banner "Modi Hatao Desh Bachao" or remove Modi to save the country. The "Modi Hatao Desh Bachao" posters have been put up in all parts of Delhi.
Kejriwal said that he has got all the information about Modi's corruption from a big leader in Modi's BJP. The Delhi CM is also asking the honest BJP leaders to quit BJP if they want to save the country from destruction being inflicted by Modi.
THREATS FROM MODI
But most BJP leaders, police, court judges, and members of opposition parties are scared to raise their voice against Modi. In the past, the people who opposed Modi or his accomplices have either died in mysterious circumstances or were imprisoned in harsh prison conditions by Modi.
They include Haren Pandya, a key witness of Gujarat riots in which Modi was the prime accused, and Gujarat riots whistleblower Sanjiv Bhatt who tried to raise their voice against Modi.
Similarly, most judges must be scared after witnessing the fate of judge Loya (Brijgopal Harikishan Loya) who had died in mysterious circumstances. In this case, BJP leader Amit Shah – who is now the Home Minister of India – was the prime accused.
But no investigation or investigating officer can dare to point the finger at Amit Shah who controls the police and other law-enforcement agencies. Judges and investigating officers know that if judge Loya can die in an inexplicable manner, they also can be made to face the same fate.
Earlier it had happened in the Vyapam scam case in which, like Amit Shah, another BJP leader and Madhya Pradesh chief minister Shivraj Singh Chouhan was an accused. As the investigation into the Vyapam case was progressing, the witnesses and others familiar with the case started disappearing.
A Special Task Force (STF) submitted a list to the high court in 2015 informing that 23 people died "unnatural death." Some media reports claimed that more than 40 people associated with the Vyapam scam had died under mysterious circumstances.
Obviously, most witnesses, police officers, and judges will not dare to go against the will of Modi and his accomplices. This may be the reason that Modi has been acquitted in the Gujarat riots case. In all autocratic regimes, the rulers silently control and use courts to get all decisions in their favour.
POLITICAL CAREER OF MODI
In fact, Modi's entire career in politics is founded on violent events such as the train burning in Godhra and Gujarat riots of 2002. Such anti-Muslim events helped Modi win votes of Hindu voters in a country where nearly 80% voters are Hindus.
Since Modi is an illiterate and uncivilized politician, he does not deserve any position in the government. Initially, he would have won in Gujarat with Hindu votes. But at the national level, only a miniscule fraction of real Hindus support Modi's divisive communal actions. 
Therefore, since the Lok Sabha election of 2014, Modi and his party BJP have been winning most elections with the selective manipulation of electronic voting machines (EVMs).
The opposition groups – including political parties, civil society, students, and journalists – are so terrified of Modi's violent behavior that they do not challenge his hostile actions. 
So, despite unprecedented corruption, inflation, unemployment, and religious animosity under his rule, Modi will keep running the country as a one-man regime. In the past 9 years of his rule, Modi has tarnished India's image in all parts of the world.
Since the Supreme Court judges also do not dare to question Modi, the Supreme Court often dishonestly rescues the Modi government from different crises. In order to save Modi from the Modi-Adani fraud case, in March 2023 the top court formed a perfunctory committee which is expected to exonerate the embattled Adani Group from all the alleged financial frauds reported by credible global agencies and media organizations. 
When the opposition parties tried to file a complaint at the ED office on March 15, the Modi government deployed heavy police force to stop them on their way. The Modi regime has also silenced opposition leader of Congress Rahul Gandhi who was trying to raise his voice in the parliament on the Modi-Adani scam case. 
On March 24, the Modi regime managed to expel Rahul Gandhi from parliament. Thus, the Modi-Adani corruption case has been virtually brushed under the carpet and once again Modi will get off scot-free in this case too.
Now, Kejriwal has mustered courage to expose Modi's corruption, but it is likely that he will have to soon face Modi's retribution and wrath.
By Rakesh Raman, who is a national award-winning journalist and social activist. He is the founder of the humanitarian organization RMN Foundation which is working in diverse areas to help the disadvantaged and distressed people in the society.
He has also been publishing The Integrity Bulletin news magazine since 2018 to cover local and international corruption issues to engage with different stakeholders who are trying to combat corruption in the world.
Support RMN News Service for Independent Fearless Journalism
In today's media world controlled by corporates and politicians, it is extremely difficult for independent editorial voices to survive. Raman Media Network (RMN) News Service has been maintaining editorial freedom and offering objective content for the past more than 12 years despite enormous pressures and extreme threats. In order to serve you fearlessly in this cut-throat world, RMN News Service urges you to support us financially with your donations. You may please click here and choose the amount that you want to donate. Thank You. Rakesh Raman, Editor, RMN News Service.