Right to Information Act Inevitable for Good Governance: Anjali Bhardwaj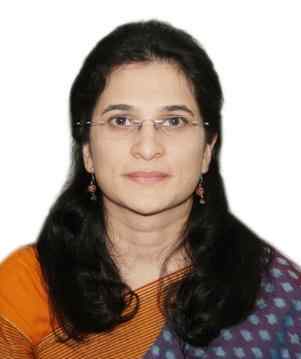 Most democratic nations of the world have realized that a constant information exchange with the citizens can keep the very spirit of democracy alive. As India claims to be the world's largest democracy, the country has introduced the Right to Information (RTI) Act as a communicative interface that aims to help citizens stay connected with the government.
But is the RTI Act effective enough to ensure a stronger bond between the rulers and the ruled? Can't say. However, Anjali Bhardwaj – who is leading the National Campaign for Peoples' Right to Information (NCPRI) – is confident about the benefits of this instrument for the Indian masses.
In an exclusive interview with Rakesh Raman, the managing editor of Raman Media Network (RMN), Ms. Bhardwaj sheds light on the relevance and application of the RTI Act in India.
Here's the interview:
1. Why is the Right to Information (RTI) relevant for Indian citizens?
The RTI Act has been widely used by citizens across the country to expose corruption and combat arbitrary use of power.
The act has empowered people to hold the government accountable for delivering critical rights and entitlements like ration and pension and also to expose big ticket scams.
The act is relevant for people as it lays out the practical regime to empower them to access their fundamental right to information.
Although, the right to information flows from the Article 19(1)(a) of the Constitution, it is only the enactment of the RTI legislation which has allowed people to exercise their right in a meaningful way.
The act has empowered people to hold the powerful accountable – from the sarpanch in the village to the Prime Minister of India. People recognise the value of the RTI Act as it has enabled them to participate in an informed way in our democracy.
We've seen time and again that whenever there is a threat to the RTI law, people from across socio-economic strata – students, lawyers, traders, daily wagers – come out in large numbers to defend the RTI Act as they recognise its relevance for them.
A recent assessment estimated that about 4 million RTI applications are filed in India every year. This kind of extensive use by common people has not been witnessed in other countries which have RTI laws.
2. It's observed that by using RTI, the applicant gets only some raw data that can't be used to remove the defects from governance, which continues to be sluggish and stubborn. Is it possible to make RTI effective?
The RTI Act enables people to access information held by any public authority. The word 'information' is defined in a very wide manner in the Act and includes records, documents, memos, e-mails, opinions, advices, press releases, circulars, orders, logbooks, contracts, reports, papers, samples, models, data material held in any electronic form.
Further, citizens can also demand certified copies of documents or records. It is true that the use of the RTI Act itself may not help citizens remove the defects from governance – that indeed is not the express purpose of the Act.
The RTI Act enables people to access information which can then be used by them in their struggle to remove hindrances and defects in governance which prevent them from accessing their rightful services and entitlements.
To ensure a mechanism to redress defects in government functioning, a comprehensive legislative framework for grievance redress is required. A grievance redress law would compliment the RTI Act as it would enable people to use the information accessed under the RTI Act to file complaints and get redress in a time-bound manner.
Similarly, empowered and independent anti-corruption institutions of Lokpal and Lokayuktas are required to enable people to file complaints about corruption as evidenced in the information accessed by them. The RTI Act is a necessary element of establishing a robust framework of transparent and accountable government, but it is by no means sufficient by itself.
3. Can we empirically measure the impact of RTI in terms of change that it brings to the political and administrative systems in India?
A recently concluded national assessment of the RTI Act done by the RTI Assessment & Advocacy Group (RaaG) estimates that around 4 million RTI applications were filed across the country in 2011-12.
That is a huge number of people seeking information from the government and demanding answers from it. There are any number of case studies which document how people have successfully used the RTI Act to bring about systemic improvements in governance.
Further, innovative mechanisms to ensure transparency under section 4 of the RTI Act, which obligates the government to proactively disclose information, also provides a glimpse into the wide ranging impact.
Today, in a lot of places, information about development funds / welfare schemes is being proactively provided to people through information boards or wall paintings which enable them to monitor the functioning of the government in an ongoing manner.
As a result of peoples' pressure, several government websites today provide granular information – right down to the last receipt – on utilisation of public money. We've come across examples where often the most disenfranchised and marginalised street hawkers, homeless, and landless have used the Act to hold the powerful to account. Further, the Act has also been used to expose some of the mega crore scams like Adarsh Housing scam.
4. The application of RTI is supposed to be between the citizen and the government. Then what exactly is the role of NCPRI in RTI implementation?
The NCPRI was formed in 1996, essentially to fight for greater transparency in governance by advocating for state and national RTI laws to be enacted. It was involved in the drafting of various state RTI laws and in the national RTI Act.
Since the enactment of the RTI Act, the NCPRI has been involved in creating awareness about the RTI Act, safeguarding the law from dilution or amendments aimed at weakening it, advocating for proper implementation of the Act, assessing the functioning of the law across the country in collaboration with other organisations and networks and also advocating for legislations like Lokpal, Grievance Redress & Whistleblowers Protection to provide a comprehensive framework for anti-corruption and grievance redress which will compliment the RTI Act.
5. Are you satisfied with the performance of NCPRI or do you want to make it a stronger interface between citizens and the government?
As mentioned, NCPRI is a national collective of individuals working on issues of transparency and accountability and its central role is in terms of advocacy for greater transparency and accountability in government functioning.
There is always scope for improvement in the functioning of a collective like NCPRI. We are always looking for ways to reach out and connect with people across the country, make the campaign more dynamic and vibrant and strengthen our connections with other collectives and social movements.
Today, the RTI Act is being used on all variety of critical issues – mining, environment, energy, defence, dams, development projects, land acquisition etc. The NCPRI is trying to reach out to these various sectors and strengthen the movement for greater transparency across the country.
6. How do you promote the NCPRI activities to inform more people so they could get benefits from your services?
Details about NCPRI's activities, plans and campaigns are communicated through our website, mailing lists and emails. From time to time we also organise national and state level conventions where we reach out to a large number of people.
7. RTI is a static concept while the delivery of governance is increasingly getting interactive with the proliferation of digital channels. Is there a need now to transform RTI to make it dynamic – say, Right to Communications instead of Right to Information?
At the time of drafting the RTI Act itself, we were cognisant of the potential proliferation of e-governance and communication through digital channels and therefore, the RTI Act includes the right to access information held in an electronic form, or in a computer or in any other device.
What is urgently required is a comprehensive grievance redress law to compliment the RTI Act. Both the laws together will ensure that there is transparency in governance and also accountability in delivery of services, goods and entitlement to people.
– – –
Anjali Bhardwaj (pictured above) is the Founder, SNS or Satark Nagrik Sangathan (Society for Citizens' Vigilance Initiative) and Co-Convener, National Campaign for Peoples' Right to Information (NCPRI).
SNS is a citizens' group set up in 2003 with a mandate to promote transparency and accountability in government functioning and to encourage active participation of citizens in governance.
In 2014, Anjali co-authored a study on the implementation of the RTI Act in India, titled "Peoples' Monitoring of the RTI Regime in India 2011-13."
Support RMN News Service for Independent Fearless Journalism
In today's media world controlled by corporates and politicians, it is extremely difficult for independent editorial voices to survive. Raman Media Network (RMN) News Service has been maintaining editorial freedom and offering objective content for the past more than 10 years despite enormous pressures and extreme threats. In order to serve you fearlessly in this cut-throat world, RMN News Service urges you to support us financially with your donations. You may please click here and choose the amount that you want to donate. Thank You. Rakesh Raman, Editor, RMN News Service.