Electricity Subsidy Fraud Reported at Jaypee CGHS of Dwarka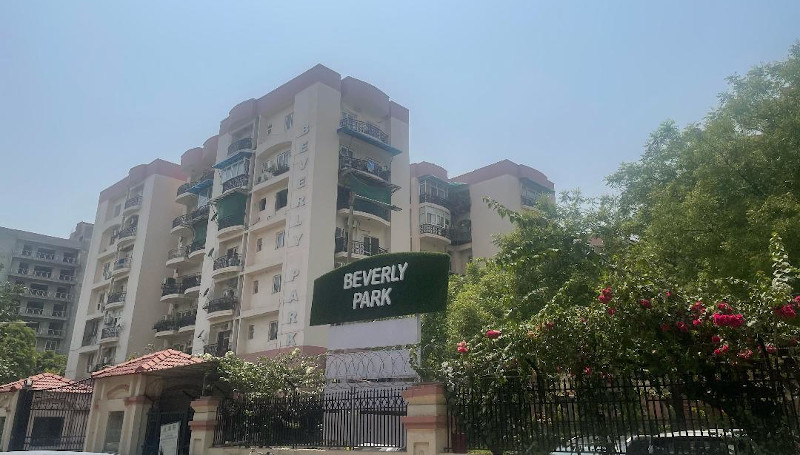 Electricity Subsidy Fraud Reported at Jaypee CGHS of Dwarka
OPENING STATEMENT
The cooperative group housing societies (CGHS) of Delhi have become dangerous centres of crime and corruption. The crimes in these housing societies are being committed by the management committee (MC) members or administrators in connivance with the corrupt officials of Registrar Cooperative Societies (RCS) of Delhi Government, Delhi Development Authority (DDA), Delhi Police, Delhi Pollution Control Committee (DPCC), and a few other departments.
In order to stop crimes in the housing societies, the local residents should not feel scared and formally complain against the criminal MC members, administrators, and government functionaries. We need to work together to weed out rampant crime and corruption from Delhi's housing societies. ~ Rakesh Raman
Case of Jaypee CGHS Ltd., Plot No. 2, Sector 22, Dwarka, New Delhi 110 077
By Rakesh Raman
Case Update: May 18, 2023 
As a journalist and anti-corruption activist, I sent the following notice to the management committee (MC) of Jaypee CGHS (also known as Beverly Park). Since I did not get a response, I am publishing this case report publicly and again advise the MC to follow the law and stop the alleged irregularities at the Society. The authorities can investigate this case to catch the culprits.
I will soon file a formal case at various administrative and judicial forums against the Jaypee CGHS MC so that an appropriate legal action could be taken against the accused and the residents of Jaypee CGHS could live in a peaceful and corruption-free environment.
Note: As the case progresses, this webpage will keep getting updated. So, visit this webpage again.
---
To                                                                                                                      May 14, 2023
The President / Secretary (Cdr. V. K. Jaitly / Dr. Tushar Bhowmick) and other Managing Committee members)
Jaypee CGHS Ltd.
Plot No. 2, Sector 22, Dwarka
New Delhi 110 077
Copy: Registrar Cooperative Societies (RCS) of Delhi Government and Delhi Police
Subject: Show Cause Notice for Allegations of Misappropriation of Society Funds Related to Electricity Subsidy, Forgery, Misuse of Authority, Defiance of Law, and other Irregularities at the Jaypee CGHS.
Dear President / Secretary, Jaypee CGHS Ltd.,
I am a government's national award winning journalist and founder of the humanitarian organization RMN Foundation. I also run many education-awareness, environment-protection, and anti-corruption campaigns at the local and international levels. Moreover, I have been running an anti-corruption social service "Clean House" for the past 6 years to help the suffering residents of Delhi raise their voice against the growing corruption and injustice in cooperative group housing societies (CGHS).
As I allow the harassed residents to register their complaints on the "Clean House" service through an online form,  Ms. Mahnaz Ansari (r/o 3/702, Membership No. 880, Jaypee CGHS Ltd.,) has complained against the Jaypee CGHS managing committee (MC) including its President / Secretary. The allegations and case details are described as under:
1. Ms. Mahnaz Ansari asserts that she held Special Power of Attorney status for her NRI sister Ms. Farah Deba Ansari for her flat (No.  4/703, Membership No. 879) in Jaypee CGHS. The Jaypee CGHS MC had applied for a BSES subsidy for the financial year 2021-22 for each flat including the flat of her sister. Although the said flat of her sister was sold in May 2022, the subsidy amount of Rs. 9328 received from BSES should have been paid to her sister because this amount is for the financial year when her sister owned the flat.
2. However, according to Ms. Mahnaz Ansari, the Jaypee CGHS MC has not paid the subsidy amount to her sister. The Jaypee CGHS MC has also ignored the RTI (Right to Information) requests by Ms. Mahnaz Ansari, as the MC is not providing the copies of documents that it had filed with the BSES to claim subsidy.
3. In this regard, Ms. Mahnaz Ansari filed an RTI application on August 4, 2022 to seek the copies of documents that MC sent to BSES. When the MC did not respond, Ms. Mahnaz Ansari filed an RTI appeal U/S 139 of the DCS Act with the RCS office. In the order of March 23, 2023, the Deputy Registrar (RCS office) directed the Jaypee CGHS MC to provide the BSES-related documents to Ms. Mahnaz Ansari. However, she claims that the MC has ignored the RCS office directive and did not provide her the said documents. If this is so, then the Jaypee CGHS MC has deliberately defied the law and acted in a totally unlawful manner. 
4. Ms. Mahnaz Ansari alleges that the Jaypee CGHS MC is not providing her the documents submitted at BSES to get subsidy because she believes there is a possibility that Jaypee CGHS MC and / or its accomplices have forged her signature. She adds that according to the Delhi Electricity Regulatory Commission (DERC), each member's signature is required on the specified DERC form. Since she or her sister had not signed that form, Ms. Mahnaz Ansari suspects that you have forged her or her sister's signature. If this is the case, it is a serious offence (forgery) under the Indian Penal Code (IPC).
5. Ms. Mahnaz Ansari also alleges that as you might have forged her signature, there is a likelihood that you have done so for other members of Jaypee CGHS while the distribution of BSES subsidy money among the members of the Society is not reflected in the Jaypee CGHS statutory account books. Therefore, there is a possibility of cheating and fraud committed by the Jaypee CGHS MC or its partners to swindle public money while the amount of total BSES subsidy money for the said period is stated to be Rs. 11.95 lakh.
6. Along with Ms. Mahnaz Ansari, a number of other Jaypee CGHS members complain that the Jaypee CGHS MC frequently violates laws and commits acts of corruption and financial irregularities with impunity. And the MC treats the DCS Act, 2003 and RCS directions with disdain and has become a law unto itself. A group of members has recently filed a formal complaint at the RCS office to get the Jaypee CGHS MC superseded / dismissed under the DCS Act.
7. With these details, I am giving you an opportunity to respond to the allegations made by Ms. Mahnaz Ansari. You also have the option to formally resolve all issues at Jaypee CGHS within a week to the entire satisfaction of the members who have complained against you. In your response to this show cause notice, you can add any other information from your side to put forward your point of view and explain why your case should not be reported to the law-enforcement authorities including the police so that an appropriate action could be taken in this case.
Please send me your response (preferably by email) on or before May 16, 2023. Subsequently, you have the option to participate in an online meeting with me to explain your side of the case. If I do not receive your email response by May 16, 2023, it will be assumed that you have nothing to say in this matter and I will proceed to take this case forward and approach the police and other law-enforcement authorities with the information that I have. 
You are also urged to inform all the members of the Jaypee CGHS about this show cause notice publicly through the Society website and this case report will be made public on the "Clean House" service after May 16, 2023.
The excerpts from a video interaction with Ms. Mahnaz Ansari are given below and the video is also available on the RMN YouTube Channel.
Contact
Rakesh Raman
Editor, RMN News Service [ Website ]
Founder, RMN Foundation [ Website ]
463, DPS Apts., Plot No. 16, Sector 4
Dwarka, Phase I, New Delhi 110 078, India
Mobile: 9810319059 | Contact by Email
Support RMN News Service for Independent Fearless Journalism
In today's media world controlled by corporates and politicians, it is extremely difficult for independent editorial voices to survive. Raman Media Network (RMN) News Service has been maintaining editorial freedom and offering objective content for the past more than 12 years despite enormous pressures and extreme threats. In order to serve you fearlessly in this cut-throat world, RMN News Service urges you to support us financially with your donations. You may please click here and choose the amount that you want to donate. Thank You. Rakesh Raman, Editor, RMN News Service.