Modi-Clone Kejriwal Wastes Crores of Rupees on His House Renovation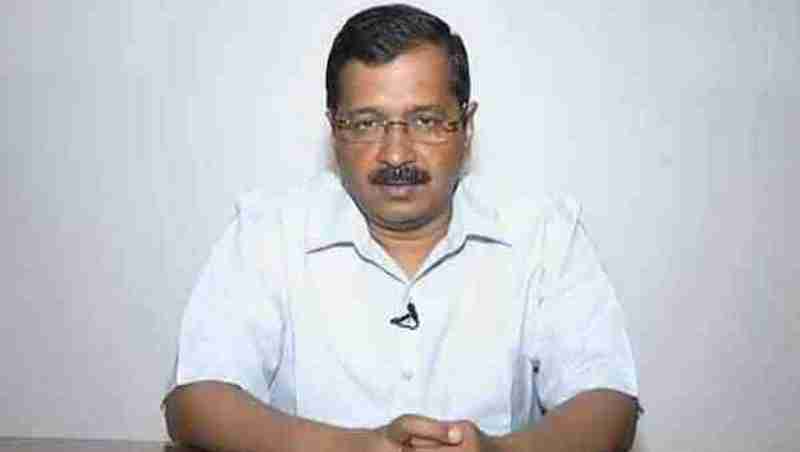 Modi-Clone Kejriwal Wastes Crores of Rupees on His House Renovation
In fact, Kejriwal is a blind follower of Modi, although both belong to different political outfits. 
By Rakesh Raman
Delhi chief minister (CM) and Aam Aadmi Party (AAP) leader Arvind Kejriwal – according to reports – has splurged a whopping Rs. 45 crore on the renovation of his house.
But in defense of this wastage of public money, shameless AAP politicians are arguing that if prime minister (PM) Narendra Modi can spend Rs. 500 crore on his new home, why Kejriwal cannot spend Rs. 45 crore.
Kejriwal who behaves as a genetically deformed clone of Modi tries to repeat Modi's idiosyncrasies. For example, recently Modi asked people to take 5 pledges to make India a developed nation. After that, in a video, Kejriwal offered 5 clichéd suggestions such as education, healthcare, etc. while announcing his plan to Make India No. 1.
In fact, Kejriwal is a blind follower of Modi, although both belong to different political outfits. If Modi visits Ram temple, Kejriwal goes to Ram devotee Hanuman temple. If Modi participates in a Hindu yatra (procession), Kejriwal leads a Tiranga yatra (Indian flag procession). If Modi lies that he is facing death threats, Kejriwal does not waste any time to claim that he is also under threats.
---
RELATED VIDEOS IN HINDI
[ VIDEO: घर पर खर्च: मोदी सेर तो केजरीवाल सवा सेर ]
[ VIDEO: अरविन्द केजरीवाल: अरविन्द भाई छोड़ो यह रोज की लड़ाई ]
[ VIDEO: क्या 'मोदी' मानहानि मामले में जेल जाएंगे राहुल गांधी? ]
[ VIDEO: मोदी अदानी भाई भाई, देश बेच के खाई मलाई। ]
[ VIDEO: अमेरिकी सांसद इल्हान उमर ने पंजाब में मानवाधिकार के उल्लंघन पर चिंता व्यक्त की ]
[ VIDEO: मोदी-अडानी गठजोड़: अरविंद केजरीवाल ने कहा मोदी सबसे भ्रष्ट प्रधानमंत्री हैं ]
[ VIDEO: भाजपा ने कांग्रेस भ्रष्टाचार पर "कांग्रेस फाइल्स" कार्यक्रम शुरू किया ]
[ VIDEO: पीएम मोदी की डिग्री मांगने पर अरविंद केजरीवाल पर कोर्ट ने लगाया जुर्माना ]
[ VIDEO: राहुल गांधी को मोदी-अडानी नेक्सस मामले को ट्विटर से सड़कों पर ले जाना चाहिए ]
---
Thus, both have a very dangerous commonality: both are looting public money without any scruples. Modi travels in expensive aircraft, owns luxurious cars, wears colorful costumes to show his richness, and lives in a palace-like house.
Kejriwal emulates Modi model of ostentation, as he too travels with an army of security men, presumably owns cofferes full of money as his AAP colleagues are jailed for massive corruption, and spends crores of rupees just on his house renovation.
In a country where millions of people do not have a shelter and sleep on open roads – and many of them die on the roads in extreme winters and summers – Modi and Kejriwal are mocking those poor people with the ostentatious display of their richness. Both are shameless creatures.
Now with the evil aim to occupy Modi's position as PM of India, Kejriwal has been attacking Modi's ability to run the country. Kejriwal says that Modi is the most corrupt and illiterate PM that India has seen after its independence in 1947.
But as a matter of fact Modi and Kejriwal share the same megalomaniac traits. In their mad scramble to grab power by hook or by crook, they are treating people like slaves. 
Today, in their autocratic rule, people are suffering under extreme corruption, inflation, unemployment, injustice, and religious animosity. But they are hoodwinking people by splurging huge public money on fake advertisements to falsely show their work.
With their eyes on the 2024 Lok Sabha election, Modi and Kejriwal have started delivering deceptive speeches to deceive the voters. Both of them are trying to promote fake nationalism, which is similar to the German nationalism practiced by the Nazi Party leader Adolf Hitler.
Instead of respecting democratic principles, Modi and Kejriwal are gaining undue political advantage by dividing people on religious and fake patriotic lines. 
Although Kejriwal has completely destroyed Delhi, he often tells lies across the country about schools and hospitals in Delhi. Actually, the people of Delhi are suffering under rampant corruption, lethal pollution, rotten education systems, and crumbling healthcare infrastructure. But Kejriwal spends huge public money on advertisements to hide his administrative failures and deceive the public.
Meanwhile, Modi's Bharatiya Janata Party (BJP) is demanding Kejriwal's resignation for spending money on his house renovation. But these dishonest BJP leaders never ask for Modi's resignation as both Kejriwal and Modi are equally notorious politicians.
By Rakesh Raman, who is a national award-winning journalist and social activist. He is the founder of the humanitarian organization RMN Foundation which is working in diverse areas to help the disadvantaged and distressed people in the society. He has also launched the "Power Play: Lok Sabha Election 2024 in India" editorial section to cover the news, events, and other developments related to the 2024 election.
Support RMN News Service for Independent Fearless Journalism
In today's media world controlled by corporates and politicians, it is extremely difficult for independent editorial voices to survive. Raman Media Network (RMN) News Service has been maintaining editorial freedom and offering objective content for the past more than 12 years despite enormous pressures and extreme threats. In order to serve you fearlessly in this cut-throat world, RMN News Service urges you to support us financially with your donations. You may please click here and choose the amount that you want to donate. Thank You. Rakesh Raman, Editor, RMN News Service.